$26.99
AUD
Category: Classics
A brand new revised edition of the best-selling graphic novel based on the enchanting prelude to The Lord of the Rings. First published in 1990, David Wenzel's comic book adaptation of J.R.R. Tolkien's The Hobbit was an immediate success and has become one of the best-loved graphic novels of the last 20 years. The Hobbit is the story of Bilbo Baggins, a quiet and contented hobbit whose life is turned upside down when he joins the wizard Gandalf and thirteen dwarves on their quest to reclaim their stolen treasure. It is a journey fraught with danger - and in the end it is Bilbo alone who must face the guardian of this treasure, the most-dreaded dragon, Smaug. Illustrated and hand painted in full colour throughout, and accompanied by the carefully abridged text of the original novel, this handsome authorised edition will introduce new generations to a magical masterpiece - and be treasured by Hobbit fans of all ages, everywhere. This new edition has been completely re-scanned from the original paintings to achieve more accurate and vibrant colours, with David Wenzel revisiting the work to provide sensitive improvements and additions to the original edition. The book includes a magnificent and completely new cover design by Wenzel himself. ...Show more
$35.00
AUD
Category: Classics | Series: Penguin Clothbound Classics
Beautiful, clever, rich - and single - Emma Woodhouse is perfectly content with her life and sees no need for either love or marriage. Nothing, however, delights her more than interfering in the romantic lives of others.
$22.99
AUD
Category: Classics
The Railway ChildrenBy E. NesbitThe Railway Children by E.Nesbit is a classic childrens story about family who move to live by a railway station where they meet new friends and have a touching adventure. This is a classic tale that has been much loved by many for generations. A great addition to any boo k collection, and sure to light up your imagination and take you on a heart-warming and colorful adventure. Any profits generated from the sale of this book will go towards the Freeriver Community project, a project that aims to support communities and promote well-being. To learn more about the freeriver project please visit the website; www.freerivercommunity.comWe are delighted to publish this classic book as part of our extensive Classic Library collection. Many of the books in our collection have been out of print for decades, and therefore have not been accessible to the general public. The aim of our publishing program is to facilitate rapid access to this vast reservoir of literature, and our view is that this is a significant literary work, which deserves to be brought back into print after many decades. The contents of the vast majority of titles in the Classic Library have been scanned from the original works. To ensure a high quality product, each title has been meticulously hand curated by our staff. Our philosophy has been guided by a desire to provide the reader with a book that is as close as possible to ownership of the original work. We hope that you will enjoy this wonderful classic work, and that for you it becomes an enriching experience. ...Show more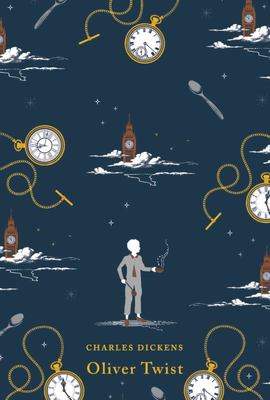 $22.99
AUD
Category: Classics | Series: Puffin Classics Ser.
Charles Dickens' classic story of a young boy who seeks his fortune on the streets of London.After Oliver Twist asks nasty Mr Bumble for more food, he has to flee the workhouse for the streets of London. Here he meets the Artful Dodger, who leads him to Fagin and his gang of pickpockets. When a thieving mission goes wrong, Oliver narrowly avoids prison and finds himself in the care of kind Mr Brownlow. But Fagin and the brutal Bill Sikes go in search of the young orphan, determined to drag him back . . .With an inspirational and light-hearted introduction by Garth Nix. ...Show more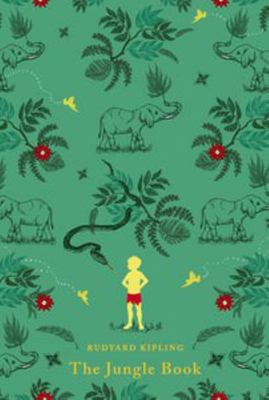 $22.99
AUD
Category: Classics
This is a classic story of friendship between man and beast. Saved from the jaws of the evil tiger Shere Khan, young Mowgli is adopted by a wolf pack and taught the law of the jungle by lovable old Baloo the bear and Bhageera the panther. The adventures of Rikki-Tikki-Tavi the snake-fighting mongoose, l ittle Toomai and the elephant's secret dance, and Kotick the white seal are all part of Mowgli's extraordinary journey with his animal friends. Brilliantly introduced by bestselling author, Christopher Paolini. ...Show more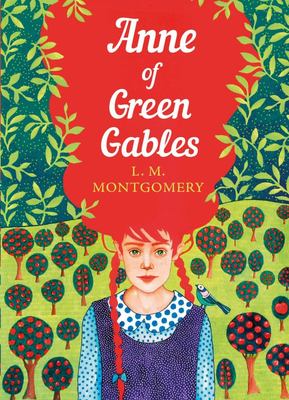 $17.99
AUD
Category: Classics | Series: The Sisterhood
Celebrate International Women's Day with the original sisterhood Marilla and Matthew Cuthbert are in for a big surprise. They are waiting for an orphan boy to help with the work at Green Gables - but a skinny, red-haired girl turns up instead. Feisty and full of spirit, Anne Shirley charms her way into the Cuthberts' affection with her vivid imagination and constant chatter. It's not long before Anne finds herself in trouble, but soon it becomes impossible for the Cuthberts to imagine life without 'their' Anne - and for the people of Avonlea to recall what it was like before this wildly creative little girl whirled into town. Anne of Green Gables is one of six unforgettable Puffin Classics, brought together for International Women's Day in a stunning set in celebration of some of the most iconic female writers of the 19th and early 20th centuries. ...Show more
$35.00
AUD
Category: Classics
'I'm not afraid of storms, for I'm learning how to sail my ship.' Meg, Jo, Amy and Beth - four "little women" enduring hardships and enjoying adventures in Civil War New England The charming story of the March sisters, Little Women has been adored by generations. Readers have rooted for Laurie in his p ursuit of Jo's hand, cried over little Beth's death, and dreamed of travelling through Europe with old Aunt March and Amy. Future writers have found inspiration in Jo's devotion to her writing. In this simple, enthralling tale, both parts of which are included here, Louisa May Alcott has created four of American literature's most beloved women. The Penguin English Library - collectable general readers' editions of the best fiction in English, from the eighteenth century to the end of the Second World War. ...Show more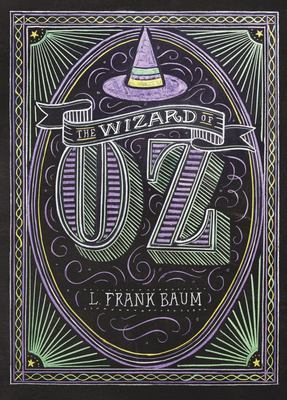 $13.99
AUD
Category: Classics
Dorothy thinks she's lost forever when a tornado whirls her and her dog, Toto, into a magical world. To get home, she must find the wonderful wizard in the Emerald City of Oz. On the way she meets the Scarecrow, the Tin Woodman and the Cowardly Lion. But the Wicked Witch of the West has her own plans fo r the new arrival--will Dorothy ever see Kansas again? ...Show more
$35.00
AUD
Category: Classics
This Scholastic Classic edition of Louisa May Alcott's most popular and enduring book is beautifully packaged for children today. "I want to do something splendid. something heroic or wonderful that won't be forgotten after I'm dead. I don't know what,but I'm on the watch for it and mean to astonish you all someday." Curl up with this timeless classic, and your new best friends- Meg, Jo, Beth and Amy, the four March sisterswhose lives will bring tears to your eyesand warmth to your heart, and whose stories will stay with you forever. ...Show more
$35.00
AUD
Category: Classics | Series: Penguin Clothbound Classics Ser. | Reading Level: General Adult
Alice's Adventures in Wonderland - Alice, a girl of seven years, is feeling bored and drowsy while sitting on the riverbank with her elder sister. She then notices a talking, clothed White Rabbit with a pocket watch run past. She follows it down a rabbit hole when suddenly she falls a long way to a curi ous hall with many locked doors of all sizes....Through the Looking Glass - Alice is playing with two kittens when she ponders what the world is like on the other side of a mirror's reflection. Climbing up onto the fireplace mantel, she pokes at the wall-hung mirror behind the fireplace and discovers, to her surprise, that she is able to step through it to an alternative world.... ...Show more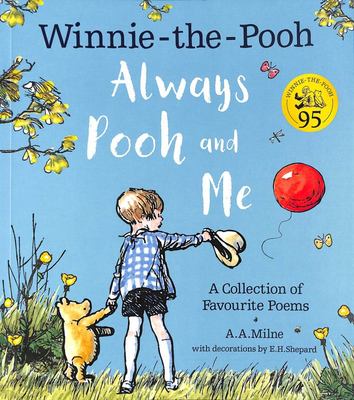 $16.99
AUD
Category: Classics
A picture book edition of Us Two and other favourite A.A.Milne poems.Wherever I am, there's always PoohThere's always Pooh and Me.Whatever I do, he wants to do. This selection of poetry from A.A.Milne's When We Were Very Young and Now We Are Six, features Christopher Robin and his dear friend, Pooh, wit h beautiful decorations from Winnie-the-Pooh illustrator E. H. Shepard, making it the perfect book for those who would like to be six for ever and ever. ...Show more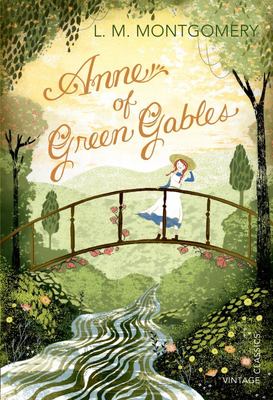 $14.99
AUD
Category: Classics | Series: Anne
My dislikes: Being an orphan, having red hair, being called 'carrots' by Gilbert Blythe. My likes: Living at the Green Gables with Marilla and Matthew, my bosom-friend Diana, dresses with puff sleeves. My regrets: Dying my hair green. Smashing a slate over Gilbert Blythe's head. My dream: To tame my tem per. To be good (this is an uphill struggle). To grow up to have auburn hair! Includes exclusive material: In the Backstory you can find out about the real Green Gables, the plucky author and more! Vintage Children's Classics is a twenty-first century classics list aimed at 8-12 year olds and the adults in their lives. Discover timeless favourites from Peter Pan and Alice's Adventures in Wonderland to modern classics such as The Boy in the Striped Pyjamas and The Curious Incident of the Dog in the Night-Time. ...Show more