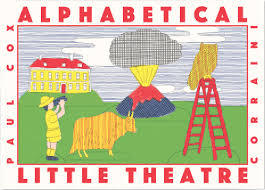 $27.50
AUD
Category: Educational
The combination of painting and graphics is Paul Cox's signature style and in this case the French artist remains true to form. In a mix of design, games and scenic art, Cox creates a mini theatre with 42 cut-out objects and characters, ready to take the stage and perform a different story each time. Th e Alphabetical Little Theatre is a game of references between drawings and letters and between meaning and significance. ...Show more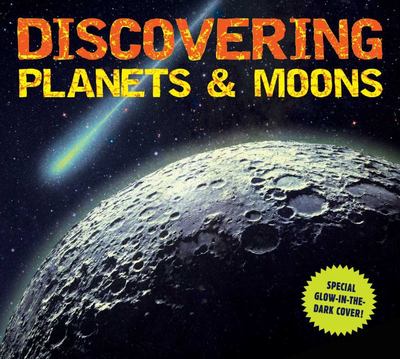 $29.99
AUD
Category: Educational | Series: Discovering
With a unique glow-in-the dark tactile book cover that recreates the cratered surface of the moon, DISCOVERING PLANETS AND MOONS is the ultimate guide to the most fascinating features of our solar system. Blast off into outer space with DISCOVERINGS PLANETS AND MOONS From the icy outer reaches of our so lar system to the blazing heat of the Sun, this action-packed, full-color book is bursting with gripping facts, fun tidbits, and dynamic artwork that bring the mysteries of our galaxy to life. ...Show more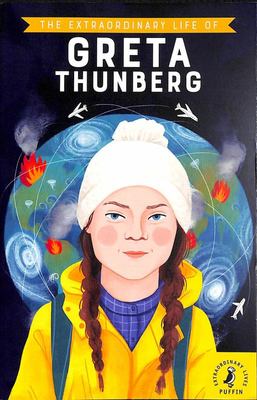 $14.99
AUD
Category: Educational | Series: Extraordinary Lives
Greta Thunberg is an activist best known for calling attention to the devastating effects of climate change on our planet. A bold voice even against people that want to silence her, Greta has become a source of inspiration for millions of people who want to work towards tackling the climate crisis. Fro m taking part in school strikes and owning that her Asperger syndrome is her superpower, to crossing the Atlantic Ocean in a powerful stand against carbon emissions, this is the incredible story of a schoolgirl who is changing the world. Collect them all! Packed full of incredible stories, fantastic facts and dynamic illustrations, Extraordinary Lives shines a light on important modern and historical figures from all over the world. ...Show more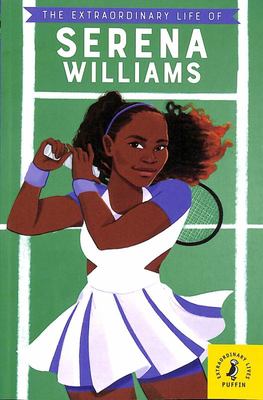 $14.99
AUD
Category: Educational | Series: Extraordinary Lives
The story of a game-changing tennis champion. Serena Williams began playing tennis when she was just a child, and is now an Olympic champion who's won more Grand Slam singles titles than anyone else. Throughout her life she's battled many things, from life-threatening illnesses and sports injuries to s exism and racism in the tennis world. Now she's an icon in sport, fashion and activism, an inspiration to every young person who has dared to dream big. Collect them all! Packed full of incredible stories, fantastic facts and dynamic illustrations, Extraordinary Lives shines a light on important modern and historical figures from all over the world. The Extraordinary Life of Michelle Obama The Extraordinary Life of Malala Yousafzai The Extraordinary Life of Rosa Parks The Extraordinary Life of Freddie Mercury The Extraordinary Life of Greta Thunberg The Extraordinary Life of Amelia Earhart The Extraordinary Life of Nelson Mandela ...Show more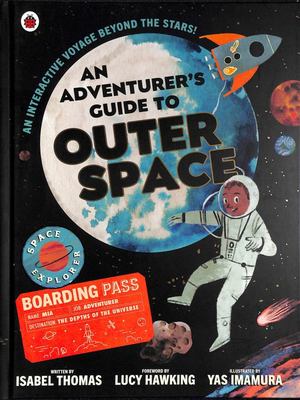 $27.99
AUD
Category: Educational
A unique, immersive take on non-fiction for children aged 5+, An Adventurer's Guide to Outer Space is packed with spellbinding facts and interactive play to excite and inspire young adventurers. Starting on Earth, children travel through outer space with adventurer Mia, stopping at the Moon and the Int ernational Space Station, as well as visiting Exoplanets and going back in time to the Big Bang. With simple descriptions and an interactive moment on every spread, children can look for constellations and name undiscovered asteroids as they discover the secrets of the universe. ...Show more

$27.99
AUD
Category: Educational
Welcome to the Museum of Slimy Things! Let the expert guides show you the science of slime, be introduced to the gelatinous hagfish and take a romp through the museum's swamp in this fully illustrated, non-fiction adventure.
$24.99
AUD
Category: Educational
Can you imagine anything more gross than the human body?Seriously, inside and out, it is DISGUSTING! Blood and guts are bad enough, but there is so much more. We burp and fart. We secrete spit and snot and sweat. We pee! We poo! Everywhere we go, we're shedding bits of ourselves. Skin. Hair. Nails. And bodies are a breeding ground for germs, bacteria, fungus, lice and more. The Human Body Survival Guide will take you on a weird and wonderful journey and teach you everything you wanted to know about our bodies, and some stuff you didn't want to know! Ever wondered what the biggest organ in the body is? Whether your nose and ears continue to grow after you die? Or what a healthy poo looks like? Hold on to your insides... Here we GO! ...Show more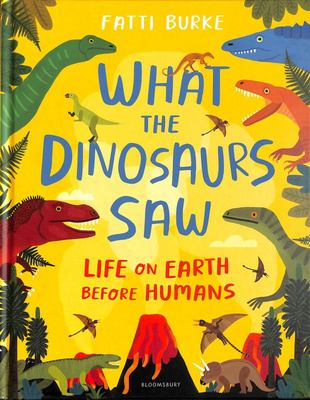 $26.99
AUD
Category: Educational
Watch our world come to life amid bubbling volcanoes and electrical storms in this vibrantly illustrated account of life on Earth before humans. It's time to discover What the Dinosaurs Saw. Our whole universe began as a tiny dot, smaller than this full stop. Smaller than anything you've ever seen in yo ur life. This dot was filled with so much hot, dense energy that it burst and created the biggest event of all time o THE BIG BANG! From life's earliest beginnings 3.5 billion years ago in a violent atmosphere to the mighty dinosaurs who roamed Earth 250 million years ago, find out how life adapted, evolved and survived exploding stars, flying meteoroids and natural disasters. Find out about awesome prehistoric creatures. See how the Earth transformed into the separate continents and seas we recognise today. And what about those dinosaurs? Discover what we know about their bodies, diet, habitats and learn their family tree. With amazing facts and awe-inspiring illustrations by the award-winning Fatti Burke, What the Dinosaurs Saw will fascinate children and families with the story of our universe and life of Earth. ...Show more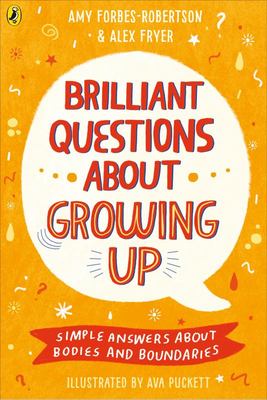 $16.99
AUD
Category: Educational
A modern and inclusive toolkit about growing up, filled with real questions from real children, answered by experts. Everyone knows how it feels when they're asked a question by a child and haven't been sure about how to respond. It might have been: What are belly buttons for? What happens to me next? Or even - do I have to kiss grandma if I don't want to? This book is written by two experts who have delivered sex and relationships lessons in over 200 schools and have collected the best questions asked by the children that they've met. They've created a big book of answers to help support conversations about growing up, sex, birth, sexuality, pregnancy, gender, relationships, consent, emotions, friendship, being online, puberty and more! This book takes a modern, inclusive and non-judgemental approach to all of those difficult, funny and (sometimes) embarrassing questions in a way that facilitates honest and comfortable conversations with children. ...Show more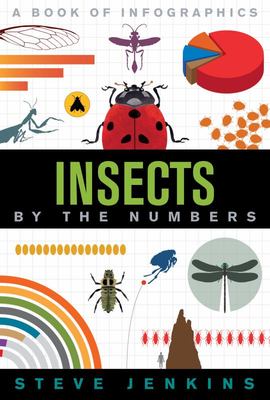 $12.99
AUD
Category: Educational | Series: By the Numbers Ser.
From master of nonfiction Steve Jenkins comes the By the Numbers series--accessible readers packed with fascinating infographics and full-color cut-paper art. Insects focuses on the creepy-crawly world of bugs.   Through infographics and illustrations readers will learn about the sometimes gross and a bsolutely always fascinating world of insects. With astounding numbers, facts, and figures, discover some of the most astonishing aspects of the animals that outnumber us humans on the planet: bugs   With Steve Jenkins's signature art style, his By the Numbers reader series explores the most fascinating fields of nature and natural science. These readers are fact-packed and run the gamut from dinosaurs to dwarf planets, detailing the astonishing phenomena that make our universe such an incredible place to live and learn. Each title uses engaging graphics and visual literacy to convey scientific facts and concepts, making them accessible for all kinds of new readers. ...Show more
$19.99
AUD
Category: Educational
Based on the #1 hit children's song, this picture book encourages everyone to love who they are, inside and out. Taryn Brumfitt is the fiercely passionate thought leader behind the Body Image Movement and director of Embrace the documentary. She is determined to inspire everyBODY to celebrate their body , regardless of size, colour, ethnicity, gender or ability. ...Show more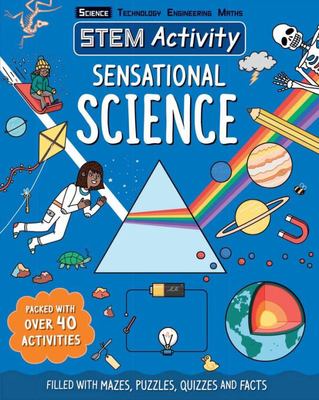 $15.99
AUD
Category: Educational | Series: STEM Activity
STEM Activity: Sensational Science will inspire you with super-fun activities and puzzles related to atoms, genes, gravity, acids, magnets, and more! Bite-size factoids explain the scientific theories, scientists and discoveries behind them. Complete the electrical circuits, unscramble the renewable en ergy sources, spot the differences in the space station, test your magnet knowledge, colour in the shapes to reveal the awesome x-ray! These are just some of the write-in activities featured in STEM Activity: Sensational Science. Also available: STEM Activity: Amazing Maths, STEM Activity: Extreme Engineering and STEM Activity: Terrific Technology ...Show more