$24.95
AUD
Category: Indigenous
Celebrate the work of one of Australia's foremost Aboriginal poets with this timeless illustrated storybook Father Sky and Mother Earth created a beautiful world. They filled the world with plants and animals, and everyone lived in peace and happiness ... until Human Animals came along with their noise , rubbish, smoke and oil. The animals ran away and plants began to die. This cautionary story, accompanied by colourful illustrations, has a happy ending. Discover how the worried Human Animals stop the destruction. This 4th edition of Father Sky and Mother Earth contains a vital message that is as relevant today as it was when the story was first published 40 years ago.This special edition brings this vital book back into print in time for NAIDOC week. ...Show more
$29.99
AUD
Category: Indigenous
Gorges that plummet into serpentine shadows ...Cloaks of white that drape the rocky crags of snowy mountains ... In this magnificent celebration of country, Bronwyn Bancroft uses colours, shapes, patterns and words to explore the awe-inspiring beauty of the Australian continent and to express the depth of her feelings for it. The Art in Country: A Treasury for Children is an essential addition to any young Australian's library, and a perfect introduction to the many wonders that this country has to offer. This is a treasury to be cherished by all who love this land. ...Show more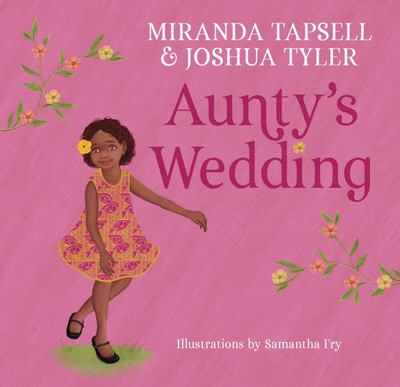 Aunty's Wedding
by Miranda Tapsell; Joshua Tyler
$24.99
AUD
Category: Indigenous
A Tiwi-Island girl prepares for Aunty's wedding with help from her maningawu in this vibrant picture book by the popular actor and writers of Top End Wedding and the highly acclaimed illustrator of Alfred's War.   Everyone on the island is getting ready for Aunty's wedding.Maningawu puts on her best hat and I can wear a wurrijinga in my hair. Lucky!We all dress up, but I still don't understand. Why do people have a wedding?A warm family story that celebrates love and culture from actor, activist, writer and Australian sweetheart, Miranda Tapsell, and Joshua Tyler, co-writer of Top End Wedding, lushly illustrated by Samantha Fry. ...Show more
$24.99
AUD
Category: Indigenous
Author Thomas Mayor's journey around Australia with the Uluru Statement has been a moving experience. In particular, when he visited schools he was inspired by the children he spoke with. Unlike past generations, Australian children today are learning Indigenous languages, seasons and the truth of this country's history. Some children he met even knew more about the Australian Constitution than most adults do! The expression 'through a child's eyes' is put into practice in the pages of this picture book for 5- to 10-year-olds. Thomas hopes that by talking to the guardians of future Australian generations, perhaps we can all accept what First Nations have proposed in the words of the Uluru Statement:'When we have power over our destiny our children will flourish. They will walk in two worlds and their culture will be a gift to their country.' The final pages offer children ideas on how they can accept the gift offered by the Uluru Statement, such as finding out who the Traditional Owners are of their home city or town, and trying some different local bushfoods With illustrations created by award-winning artist Blak Douglas, this is a timely children's book that complements Thomas's bestselling adult book Finding the Heart of the Nation.   ...Show more
$14.99
AUD
Category: Indigenous
Deep love of country inspires Bronwyn Bancroft's poetry and the richly layered hues of Colours of Australia. Each line speaks a different voice, each image stirs a different mood, and all combine to evoke the miracle of colour with which we are surrounded.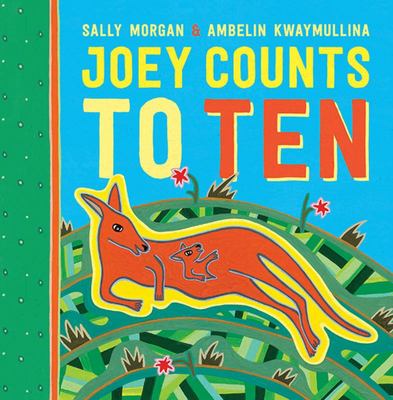 $14.99
AUD
Category: Indigenous
Watch, look, listen, and count This tale's bright, colorful illustrations will enchant children as they find and learn Australian animals, and follow the mood of the weather as the story leads Joey from dawn to starlit night. More than just a counting book, this picture book can be used to discuss such key concepts as animals, time of day, weather, sounds, and sights. ...Show more
$14.99
AUD
Category: Indigenous
An Australian ABC of Animals, a lavishly illustrated alphabet book by well-known Aboriginal artist Bronwyn Bancroft, is a must-have for every home and library. The book is both a delightful introduction to the alphabet, and a unique exploration of Australian wildlife--some familiar, others more unusual- -as seen through the eyes of an indigenous artist. Animals include: kangaroo, bandicoot, wombat, echidna, cockatoo, frog, and goanna--and many more. ...Show more
$14.99
AUD
Category: Indigenous
Dingo is on the prowl.He can see Emu, Swan and Turtle.He can hear Crocodile, Frog and Kookaburra.But where is Galah?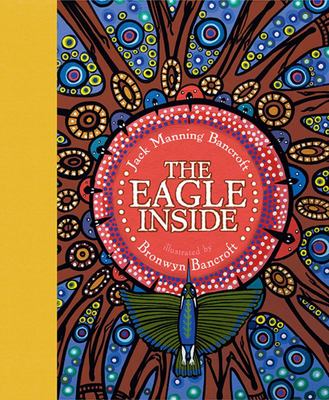 $16.99
AUD
Category: Indigenous
Jimmy is the smallest bird at school. Surrounded by big, tough birds, he feels different in every way and is certain he will never fit in. But when Eagle reminds him that being small isn't necessarily a weakness, Jimmy discovers how being different can also be a strength.
$14.99
AUD
Category: Indigenous
Patterns of Australia represents a series of Australian landscapes and habitats in "patterns," as seen through the eyes of acclaimed indigenous artist Bronwyn Bancroft. Each landscape contains animals, birds, plants, and flowers particular to that landscape hidden within it, accompanied by text evoking the place and listing the things to find. The book is designed to give children--and adults--an opportunity to see the Australian environment in a new way, as they discover that there is so much more to see around us if we only look ...Show more
$24.99
AUD
Category: Indigenous
Run to the creek, perch on a rock, slip into clear crystal water. An visual and lyrical depiction of coming home to country from acclaimed author and illustrator Bronwyn Bancroft.  
$24.95
AUD
Category: Indigenous
Mad Magpie is the third book in this series of morality tales from Gregg Dreise. Inspired by wise sayings and the knowledge of the Elders, Mad Magpie tells the story of Guluu, an angry magpie who is being teased by a gang of butcher birds. The more he is teased, the angrier he becomes. When Guluu seeks advice, his Elders tell him to stay calm. Guluu tries this, but the cheeky birds just laugh at him. One day, when Guluu is at the river looking for worms, the butcher birds arrive and steal his food. He remembers the words of his Elders and he tries again--and this time Guluu has a different outcome. ...Show more