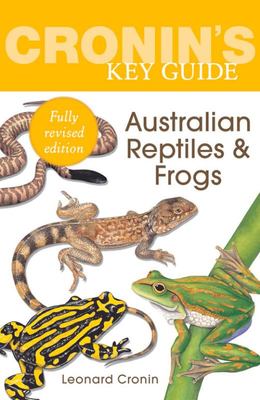 $35.00
AUD
Category: Animals and Birds
An indispensable introduction to identifying Australian reptiles and frogs from the one of Australia's foremost natural historians.
$35.00
AUD
Category: Animals and Birds
As featured on The Today Programme'Wondering and wonderful. The nature book of the year.' JOHN LEWIS-STEMPEL______________________________Come to the forest, sit by the fireside and listen to intoxicating song, as Sam Lee tells the story of the nightingale.Every year, as darkness falls upon woodlands, t he nightingale heralds the arrival of Spring. For thousands of years, its sweet song has inspired musicians, writers and artists around the world, from Germany, France and Italy to Greece, Ukraine and Korea.Passionate conservationist, renowned musician and folk expert Sam Lee tells the story of the nightingale. This book reveals in beautiful detail the bird's song, habitat, characteristics and migration patterns, as well as the environmental issues that threaten its livelihood.From Greek mythology to John Keats, to Persian poetry and 'A Nightingale Sang in Berkeley Square', Lee delves into the various ways we have celebrated the nightingale through traditions, folklore, music, literature, from ancient history to the present day. The Nightingale is a unique and lyrical portrait of a famed yet elusive songbird.______________________________'Sam Lee has brought the poetic magic that has long enchanted so many of his musical fans into the written word. Allow yourself to glimpse the world Sam sees, to be part of his love affair with the nightingale, and you will no doubt be delighted.' LILY COLE ...Show more
$29.99
AUD
Category: Animals and Birds
100 Australian Birds is a beginner's guide to the world of birdwatching. From the outside, this strange hobby of birdwatching appears to consist of sizeable camera lenses, khaki pants that are pulled up too high, and gruelling treks in pursuit of rare bird species. But for those who haven't been scared off by jumbo field guides and excessive terminology, this book is for you. Carefully tailored to guide birdwatchers anywhere in Australia, this book reveals insights into one hundred key native specieswith lush illustrations and accessible descriptions. As well as the author's original illustrations, there are distribution maps, identification methods, behavioral information and contributions from various First Nations about the cultural significance of particular birds. 100 Australian Birds is for anyone interested in birds, culture, history or our environment, but without the geekspeak.   ...Show more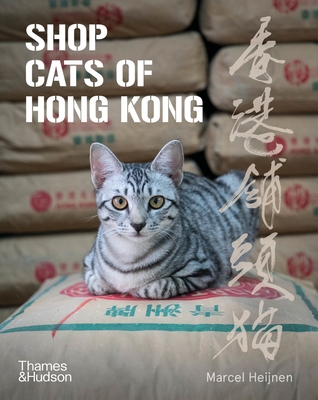 $24.99
AUD
Category: Animals and Birds
Fluffy or sleek, lithe or lazy, the cat has enraptured humans for centuries. With left or right paw beckoning, cats are a fixture across Asia. The cats in this book are believed by their owners to be lucky, each an essential part of the life, business and family of the shops in which they live and hunt. This one-of-a kind publication features captivating photographs, and light-hearted haikus on shop life. ...Show more

$17.99
AUD
Category: Animals and Birds | Series: Know Your Ser.
Did you know that the Bourbonnais donkey drinks 4 gallons of water a day? In this pocket-sized guide, you'll discover loads of interesting facts about 34 popular breeds of donkeys and mules, including their appearance, history, breeding, and uses in agriculture and tourism. From the critically endangere d Abyssinian, to the speedy Onager who can run at 40mph over a 15-mile stretch, this fascinating and fun guide will turn both young and old into a donkey and mule enthusiast. -A fun and engaging read to discover loads of interesting facts about 34 popular breeds of donkeys and mules, each receiving its own full-page spread -Provides fun facts highlighting their appearance, history, breeding, uses in agriculture and tourism, and more -Includes distinctive, high-quality photography of each breed -Its compact size makes it fun and easy to flip through for fast and interesting info -Also included is a feature on mule racing in the US ...Show more
$32.99
AUD
Category: Animals and Birds
Whether you're looking to train a new puppy or to teach an older dog some new behavioural tricks, this easy-to-follow guide is for you. Jen and Ryan Tate are expert animal trainers with years of experience helping dog owners to develop happy and confident pets. In this informative book they distil all their advice so you can feel prepared, stay in control and enjoy a great relationship with your new dog. It includes- Choosing the right breed for you and your lifestyle Preparing your home and the first 48 hours with your pup House training and basic training Socialisation and confidence building Play, exercise, tricks and rewards Resolving common behavioural issues such as barking, digging and chewing Ongoing learning and fun for adult dogs Clearly written and well-organised, and with evidence-based training techniques, this is the perfect handbook for creating a stress-free and enjoyable bond with your puppy or dog. ...Show more
$34.99
AUD
Category: Animals and Birds
Puppies are wonderful, but there is something truly special about an old dog. It's the grey muzzle and salt-and-pepper eyebrows; the face that says 'been there, sniffed that.' It's the plodding gait; the long naps in the sunshine; the undiminished wonderment at the beauty of the world. And more than any thing, of course, it's the lifetime of love, laughter and licks. Most dog lovers wish their four-legged friends could live forever, and yet senior canines are surrendered to shelters and rescue groups in heartbreakingly high numbers. For some people, it seems ageing is an inconvenience rather than an achievement to be celebrated. But every day, all over the world, elderly dogs are doing incredible things. From saving lives and breaking records to leading online movements and surviving against the odds, stately seniors are wringing every ounce of joy and adventure from their lives. In Extraordinary Old Dogs, meet the geriatric tail-waggers proving there's plenty of life in the old dog yet.   ...Show more
$29.99
AUD
Category: Animals and Birds
Through words and images, writers, photographers and researchers reflect on their connection with animals and nature. They share moments of wonder and revelation from encounters in the natural world- seeing a wild platypus at play, an echidna dawdling across a bush track, or the inexplicable leap of a t hresher shark; watching bats take flight at dusk, or birds making a home in the backyard; or following possums, gliders and owls into the dark. Hopeful, uplifting and deeply moving, this collection is also an urgent call to action, a powerful reminder that we only have one world in which to coexist and thrive with our fellow creatures. By highlighting the beauty and fragility of our unique fauna, Australia's favourite writers, renowned researchers and acclaimed photographers encourage readers to consider it in a new light. Featuring: Barbara Allen, Robbie Arnott, Tony Birch, James Bradley, Mark Brandi, Geraldine Brooks, Anne Buist, Melanie Cheng, Claire G. Coleman, Ceridwen Dovey, Chris Flynn, Nayuka Gorrie, Dan Harley, Ashley Hay, Toni Jordan, Leah Kaminsky, Paul Kelly, Meg Keneally, Tom Keneally, Cate Kennedy, David Lindenmayer, Ella Loeffler, Maia Loeffler, Jen Martin, Angela Meyer, Sonia Orchard, Favel Parrett, Marissa Parrott, Bruce Pascoe, Jack Pascoe, Sue Pillans, Nick Porch, Holly Ringland, Euan Ritchie, Antoinette Roe, Kirli Saunders, Graeme Simsion, Tracy Sorensen, Shaun Tan, Lucy Treloar, Karen Viggers, Emma Viskic, John Woinarski, Clare Wright. And photographers- Tim Bawden, Kristian Bell, Rohan Bilney, Justin Bruhn, Andrew Buckle, Matt Clancy, Amy Coetsee, Craig Coverdale, Angus Emmott, Terry Houston, Jayne Jenkins, Vivien Jones, Sue Liu, Michael Livingston, Caleb McElrea, Nick Monaghan, Richard Pillans, Gillian Rayment, Linda Rogan, David Maurice Smith, Steve Smith, Colin Southwell, Georgina Steytler, Wayne Suffield, Heather Sutton, Peter Taylor, William Terry, Patrick Tomkins, Belinda Wilson, Matt Wright. ...Show more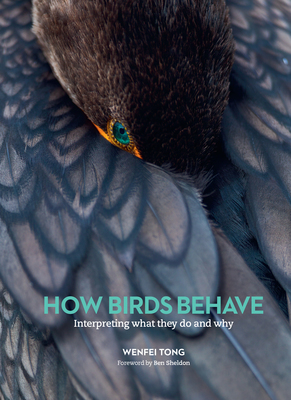 $39.99
AUD
Category: Animals and Birds
Birds are intelligent, sociable creatures that exhibit a wide array of behaviours — from mobbing and mimicking to mating and joint nesting. Why do they behave as they do? Bringing to light the remarkable actions of birds through examples from species around the world, How Birds Behave presents engaging vignettes about the private lives of birds, all explained in an evolutionary context.We discover how birds find food, relying on foraging techniques, tools and thievery. We learn about the courtship rituals through which birds choose, compete for, woo and win mates; the familial conflicts that crop up among parents, offspring and siblings; and the stresses and strains of nesting, including territory defence, nepotism and relationship sabotage. We see how birds respond to threats and danger — through such unique practices as murmurations, specific alarm calls, distraction displays and anti-predator nest design. We also read about how birds change certain behaviours — preening, migration, breeding and huddling — based on climate. Richly illustrated, this book explores the increasing focus on how individual birds differ in personality and how big data and citizen scientists are helping to add to what we know about them.Drawing on classic examples and the latest research, How Birds Behave offers a close-up look at the many ways birds conduct themselves in the wild. ...Show more
$80.00
AUD
Category: Animals and Birds
Roger Swainston is one of the foremost marine-life artists in the world, with more than 25 years of artistic and scientific endeavour. His paintings are renowned around the world for their accuracy and vibrancy.After training as a zoologist at the University of Western Australia, Swainston spent several years in the Department of Ichthyology at the Western Australian Museum, working on the taxonomy of fishes and the re-cataloguing of the museum's extensive collection of specimens. In the ensuing years he has taken part in scientific surveys of a wide range of environments- from the deep waters off the North West Shelf to the inshore waters of the southern coast of Australia and the coral reefs of Papua New Guinea. As expedition artist with a team of international scientists, he spent two months surveying the fish life of the remote Clipperton Atoll in the far eastern Pacific. Later he worked with the Natural History Museum of Paris and Pro-Natura International, portraying the biodiversity of the marine environments and freshwater streams of Vanuatu. More recently he has accompanied scientists surveying the biodiversity of northern Mozambique and Madagascar.Swainston has dived, snorkelled and painted fishes right around the coast of Australia and in many other locations worldwide, including the Mediterranean, Red Sea, Caribbean, and areas throughout the Indian and Pacific oceans. For many years he has closely monitored a number of sites on Ningaloo Reef, off Western Australia, spending countless hours under water drawing the reefs and observing and photographing fishes to produce panoramic scenes of the environments. He has also worked extensively with professional fishers around Australia, studying their catches and fishing methods.His work has been included in many well known field guides to fishes, including Sea Fishes of Southern Australia, Marine Fishes of North western Australia, Reef Fishes of New Guinea, Freshwater Fishes of New Guinea and Fishes of the Eastern Pacific. He has also illustrated major scientific works, such as Sharks and Rays of Australia and guides to the Emperors and Snappers of the world, as well as contributing illustrations to numerous other publications. His artworks have been used by numerous scientific institutions, including the Smithsonian Institute, the Food and Agriculture Organization of the United Nations (FAO), Australia's Commonwealth Scientific and Industrial Research Organisation (CSIRO), and the Natural History Museum of Paris, as well as many government environmental and fisheries agencies both in Australia and abroad.Swainston has held solo exhibitions in Sydney and Fremantle, and in France. His paintings are held by private collectors around the world, and by institutions including the Ministry of the Environment and the Musee des Arts et Traditions Populaire in France, the Oceanographic Institute of Monaco, the National Archives of Australia, and the Western Australian Museum. Several documentaries about his underwater work in the Red Sea and on Ningaloo Reef have been widely broadcast internationally.Roger Swainston presently lives and works in Fremantle, Western Australia, with his partner Catherine and their three children. ...Show more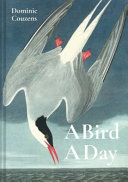 $35.00
AUD
Category: Animals and Birds
The beauty and fascination of birds is unrivalled. Every day of the year, immerse yourself in their world with an entry from A Bird of Day, where Dominic Couzens offers an insight into everything from the humble Robin to Emperor Penguins, who are in the midst of Arctic storms protecting their young on 1 July. Or discover the fate of the Passenger Pigeon which became extinct through overhunting on 1 September 2014. If you ever visit the Himalayan uplands, go in late November when you can see a flock of the cobalt blue Grandala birds, which is one of the wonders of the natural world.  The author is a world expert on birds and particularly bird behaviour and he reveals endless fascinating stories of birds from all over the globe to give a rich tapestry of avian life with stunning photography, illustration and arresting art. All of bird life is covered, from nesting, migration, and courting to birdsong and curious bird behaviour.  From the promiscuous Fairywren of Australia, who gives petals to his mistresses, to the singing instructions of the female Northern Cardinal in North America, this is a delightful dip-in-and-out book for any nature lover.  ...Show more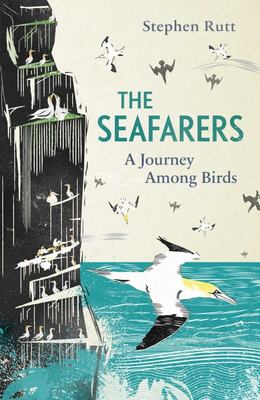 $35.00
AUD
Category: Animals and Birds
The British Isles are remarkable for the extraordinary diversity of seabird life that they support: spectacular colonies of charismatic Arctic terns, elegant fulmars and stoic eiders, to name just a few. Often found in the most remote and dramatic reaches of our isles, these colonies are landscapes shap ed not by us but by the birds. In this moving and lyrical account, Stephen Rutt travels to the farthest corners of the UK to explore the part seabirds have played in our story and what they continue to mean to Britain today. From storm petrels (a small bird whose song is frequently likened to a "fairy being sick") on Mousa to gulls in Newcastle and gannets in Orkney, The Seabirds takes readers into breathtaking landscapes, sights, smells and sounds, bringing these vibrant birds and their habitats to life. In the face of a looming environmental crisis, Stephen Rutt's investigation is both personal and passionate. This beautiful book reveals what it feels like to be immersed in a completely wild landscape, examining the allure of the remote and the search for quietness, isolation and nature in an over-crowded world. ...Show more