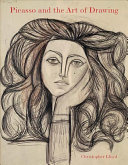 $51.95
AUD
Category: Art | Series: Modern Art Press Ser.
In this generously illustrated and lively book, Christopher Lloyd sets out and interprets the lifelong achievement of Picasso (1881-1973) as a draftsman. Although there have been many publications about his drawings that have tended to focus on particular periods of his career, this stunning volume spec ifically examines how drawing serves as the vital thread connecting all of Picasso's art, just as it also links his private world with his public persona of which he was becoming increasingly aware in his later years. Picasso and the Art of Drawing ultimately showcases how the basis of the titular artist's style as painter, sculptor, printmaker, and designer was manifestly achieved through drawing. ...Show more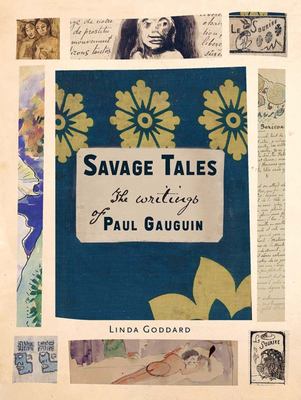 $61.95
AUD
Category: Art
An original study of Gauguin's writings, unfolding their central role in his artistic practice and negotiation of colonial identity As a French artist who lived in Polynesia, Paul Gauguin (1848-1903) occupies a crucial position in histories of European primitivism. This is the first book devoted to his wide-ranging literary output, which included journalism, travel writing, art criticism, and essays on aesthetics, religion, and politics. It analyzes his original manuscripts, some of which are richly illustrated, reinstating them as an integral component of his art. The seemingly haphazard, collage-like structure of Gauguin's manuscripts enabled him to evoke the "primitive" culture that he celebrated, while rejecting the style of establishment critics. Gauguin's writing was also a strategy for articulating a position on the margins of both the colonial and the indigenous communities in Polynesia; he sought to protect Polynesian society from "civilization" but remained implicated in the imperialist culture that he denounced. This critical analysis of his writings significantly enriches our understanding of the complexities of artistic encounters in the French colonial context. ...Show more
$49.99
AUD
Category: Artists
Vincent Van Gogh (1853-1890) is one of art history's greatest colourists. However, the first years of his career in Holland were above all influenced by the painters of the Barbizon and Hague schools, whose grey and gloomy palettes he emulated. It was only when he moved to Paris in early 1886 that his w ork began to gradually change. In the capital he studied the works of Delacroix his favourite artist but also old masters, impressionists and the avant-garde of the era. Van Gogh also drew inspiration from Japanese art, especially highly coloured engravings on wood that he started collecting. His palette gradually took on more colour under the influence of the chromatic theories he had already met in Holland, the meaning of which he now understood. In February 1888 Van Gogh set out for Arles, where he lived until early May 1889. Here his talent as a colourist flourished. The artist was fascinated by the light of the south and the intensity of colour he observed there. He combined all the sources of inspiration he had drew upon in Paris to create a very personal and expressive modern style. Following in Delacroixs footsteps, while drawing on Japanese art, he started using stark chromatic contrast along with a very dynamic brushstroke. Van Gogh hoped to form an artists community in Provence and Paul Gauguin joined him in Arles late October 1888. The pair worked together and influenced each other, but in late December their incompatible characters led to confrontation. Gauguin left, and Van Gogh's dream of an artists community was shattered. Mental illness led him to the asylum of Saint-Remy, where he developed a less contrasting style. His work ceased to express the radiant colours and light of the south that he had found in Arles. ...Show more
$105.00
AUD
Category: Japan
Discover the exceptional artistry and rich traditions being kept alive by Japanese artisans in the twenty-first century. In an era where global interest in handmade, small-batch products is heightening as a response to mass production, Handmade in Japan takes a look inside the workshops of the country's artisans, revealing their endless pursuit of excellence, and what it means to dedicate one's life to the stewardship of irreplaceable cultural heritage. International readers with an appreciation for handmade processes using sustainable materials will find inspiration in the exploration of craft ecosystems, such as the harvesting of natural lacquer in Iwate. Likewise, those who admire skill and beauty will enjoy discovering the lengths these makers go to in ensuring every product is perfect. ...Show more
$24.99
AUD
Category: Art - General | Series: Read This Ser.
Painting isn't as hard as it looks. And it's fun. Whether you're a total beginner or have been painting for years, this indispensable guide cuts through the jargon and provides clear, practical advice and tips to help develop your skills. Techniques and ideas are described and explained, inspiring you t o make your own great paintings. Addressing the fundamentals of painting with watercolour, oil and acrylic, the book encourages you to explore the limitless possibilities painting has to offer. Read This if You Want to Be Great at Painting is an accessible and jargon-free guide to painting, including watercolour, oil and acrylic. The book includes more than 40 examples of great paintings by masters and contemporary artists and simple diagrams and practical activities help you practice each technique. ...Show more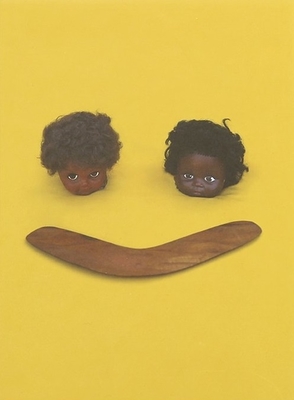 Destiny
by Destiny Deacon + Edited by Myles Russell-Cook
$69.95
AUD
Category: Artists
Australian artist Destiny Deacon, a Kuku and Erub/Mer (North-East Cape York and Torres Strait) woman, is known for having coined the term 'blak', in a reclaiming and recasting of a word with myriad connotations of colonialism and prejudice. Her work sits in the uncomfortable but compelling space between comedy and tragedy. Working across photography, video, printmaking, mixed media and installation, Deacon interrogates the way in which Aboriginal people have been, and continue to be, misrepresented within popular culture. This publication, edited by Myles Russell-Cook, Curator, Indigenous Art at the NGV and curator of the exhibition DESTINY, is the largest in-depth study of Deacon's practice ever to appear in book form. Through all-blak scholarship and images of Deacon's work spanning more than thirty years, we gain a strong sense of Deacon as artist and person, and of her enduring fascination with the human condition. ...Show more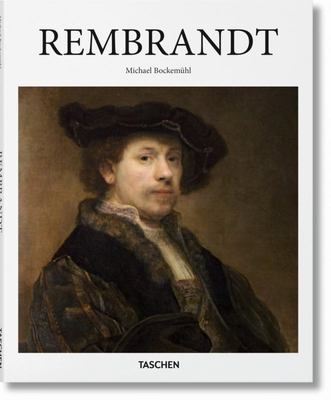 $29.99
AUD
Category: Art
Perfect likeness Face to face with Rembrandt van Rijn Rembrandt van Rijn (1606 1669) never left his homeland of the Netherlands but in his massive body of painting, drawing, and etching, he changed the course of Western art. His prolific oeuvre encompasses religious, historical, and secular scenes, as w ell as one of the most extraordinary series of portraits and self-portraits in history. Rembrandt s work foregrounds texture, light, and acute observation. Like sudden, startling apparitions in a shadowy street, his subjects are illuminated against deep, dark backgrounds and rendered with immense physical as well as psychological scrutiny. Whether biblical or mythological figures, powerful patrons, or fellow citizens, each subject is bestowed not only with meticulous facial features but also with the intrigue of thoughts and feelings so that even time-old narratives such as the bible story of David and Bathsheba finds a new level of human drama. Rembrandt also left one of the most extensive series of self-portraits of any artist, chronicling his own face from his youth to the year of his death. Rembrandt s rise coincided with the blossoming of the Dutch Golden Age, an era of prosperity in the Netherlands. He was encouraged by wealthy patrons, but was above all driven by a profound fascination with people. In this book, we tour some of Rembrandt s key paintings, etchings, and drawings to introduce his techniques, inspirations, and exceptional achievements. From the Baroque Belshazzar s Feast to the world-famous Night Watch we uncover a world of deep, rich tones, masterful draftsmanship, and a remarkable sensitivity for the human condition.About the series: Each book in TASCHEN s Basic Art series features: a detailed chronological summary of the life and oeuvre of the artist, covering his or her cultural and historical importance a concise biography approximately 100 illustrations with explanatory captions" ...Show more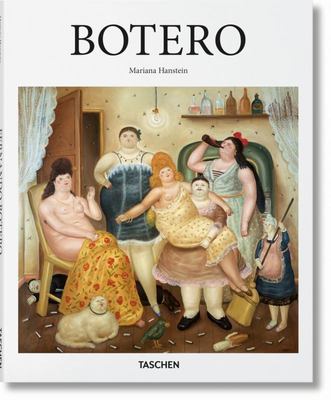 Botero
by Mariana Hanstein
$29.99
AUD
Category: Art
Pleasantly plump With whimsical irony and a style reminiscent of the old masters, Fernando Botero (b.1932) began painting caricatured animals and corpulent bodies with disproportionate heads at a time when his contemporaries were fervently rejecting figurative work in favor of abstraction. More recently he has expanded into sculpture, creating delightful large-scale bronze works portraying the same sorts of voluminous figures he so loved to paint. Like the writings of Gabriel Garcia Marquez or the music of Astor Piazzola, Botero's work has come to represent modern Latin American culture. About the Series: Each book in TASCHEN's Basic Art series features: a detailed chronological summary of the life and oeuvre of the artist, covering his or her cultural and historical importance a concise biography approximately 100 illustrations with explanatory captions ...Show more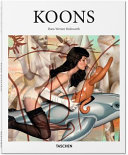 Koons
by Taschen
$29.99
AUD
Category: Art
From basketball tanks to flower puppies, the creations of Jeff Koons (born 1955) have become part of our popular culture, blurring the borders between high and low art. This new 96-page publication offers an updated, accessibly priced edition of TASCHEN's 2007 monograph, the most extended survey of Koon s art ever made and the definitive reference on his practice. The book offers the complete Koons at a glance, from his early work with inflatable flowers through today. We find his trademark sculptures of stainless steel rabbits or shining balloon figures in mirror-polished steel, colorful paintings of party accessories, and cut-up comic figures interwoven with statements by the artists. Chapter texts by Kathy Siege] have been abridged to form quick introductions to each work series, and Eckhard Schneider's essay has been condensed into a succinct introduction into this unique visual universe of pleasure, pop, and play. ...Show more