$20.95
AUD
Category: Books, Writing and Language | Series: Little Histories Ser.
This 'little history' takes on a very big subject: the glorious span of literature from Greek myth to graphic novels, from The Epic of Gilgamesh to Harry Potter. John Sutherland is perfectly suited to the task. He has researched, taught, and written on virtually every area of literature, and his infecti ous passion for books and reading has defined his own life. Now he guides young readers and the grown-ups in their lives on an entertaining journey 'through the wardrobe' to a greater awareness of how literature from across the world can transport us and help us to make sense of what it means to be human.   Sutherland introduces great classics in his own irresistible way, enlivening his offerings with humor as well as learning: Beowulf, Shakespeare, Don Quixote, the Romantics, Dickens, Moby Dick, The Waste Land, Woolf, 1984, and dozens of others. He adds to these a less-expected, personal selection of authors and works, including literature usually considered well below 'serious attention' - from the rude jests of Anglo-Saxon runes to The Da Vinci Code. With masterful digressions into various themes - censorship, narrative tricks, self-publishing, taste, creativity, and madness - Sutherland demonstrates the full depth and intrigue of reading. For younger readers, he offers a proper introduction to literature, promising to interest as much as instruct. For more experienced readers, he promises just the same. ...Show more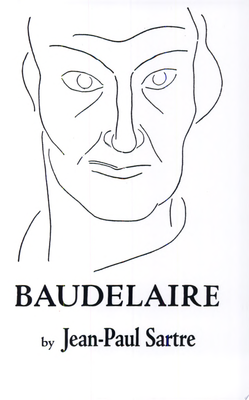 $27.95
AUD
Category: Books, Writing and Language
Sartre's study of Baudelaire is one of the more brilliant achievements of modern criticism. We may often disagree with his interpretations of the poet's personality, but we cannot fail to wonder at the mastery with which he presents his case. It is the case, quite patently, of an Existentialist who wish es to psychoanalyze a paramount literary figure in terms of his own beliefs.Perhaps Sartre's greatest contribution to Existentialism has been his own personality. He made it a living philosophy, giving it his exotic imagination, his penchant for controversy, and above all his daring. He turned abstractions like Existence and Being, Freedom and Nature, into a theory of psychoanalysis, grounded in man's creativity and opposed to Freudian determinism. Then he put the theory into practice in this book on Baudelaire.Baudelaire, man of shadows, opium-addict, dandy, frigid disciple of volupt ; and then the greatest lyric poet of the age. Sartre lays bare the "lunar landscape of this distressed soul." We see Baudelaire, with anguished intelligence, selecting and arranging his own evil destiny, juggling the values of a world at the turning point of modern times. ...Show more
$32.99
AUD
Category: Books, Writing and Language
It's an old cliché that books 'transport you'; but as any avid reader will tell you, there's far more to them than that. Alongside comfort and retreat, books offer insight into ourselves and others; they tell us how the world is, was or might be; they are windows into other worlds, whose meanings resona te through the ages. It's this multiplicity that is at the heart of bibliotherapy, the ancient practice of reading for therapeutic effect.Reading the Seasons charts the evolution of a friendship through candid letters between bibliotherapists Germaine Leece and Sonya Tsakalakis. Ignited by a shared love of reading, of finding a book for every occasion, every emotion - both for themselves and for their clients - their conversations soon confront life's ups and downs. The authors they reach for range from Stephen King to Javier Marias, Helen Garner to Maggie O'Farrell, as they reflect upon loss, change, parenting, careers, simple pleasures, travel, successes, fears and uncertainty. Reading the Seasons not only offers an entryway to new titles but affirms the power of books to console, heal and hold us together as friends and as individuals. ...Show more

$32.99
AUD
Category: Books, Writing and Language
The Illustrated Letters of the Brontes is the story both of the real world of the Brontes at Haworth Parsonage, their home on the edge of the lonely Yorkshire moors, and of the imaginary worlds they spun for themselves in their novels and poetry. Wherever possible, their story is told using their own wo rds - the letters they wrote to each other, Emily and Anne's secret diaries, and Emily's exchanges with luminaries of literary England - or those closest to them, such as their brother Branwell, their father Patrick Bronte, and their novelist friend Mrs Gaskell.The Brontes sketched and painted their worlds too, in delicate ink washes and watercolours of family and friends, animals and the English moors. These pictures illuminate the text as do the tiny drawings the Bronte children made to illustrate their imaginary worlds. In addition, there are facsimiles of their letters and diaries, paintings by artists of the day, and pictures of household life.It is a unique and privileged view of the real lives of three women, writers and sisters. ...Show more
$24.99
AUD
Category: Books, Writing and Language | Series: Penguin Pocket Hardbacks
This literary landmark about the male supremacy and female subordination at Oxford University shines a brave, searing light on the obstacles that must be overcome on the path toward a harmonious unity of the sexes.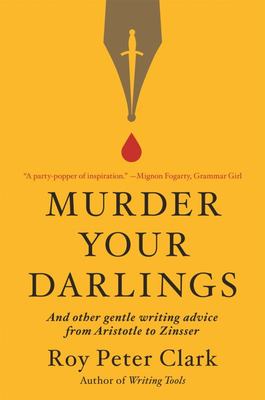 $22.99
AUD
Category: Books, Writing and Language
From one of America's most influential teachers, a collection of the best writing advice distilled from fifty language books -- from Aristotle to Strunk and White. With so many excellent writing guides lining bookstore shelves, it can be hard to know where to look for the best advice. Should you go with Natalie Goldberg or Anne Lamott? Maybe William Zinsser or Stephen King would be more appropriate. Then again, what about the classics -- Strunk and White, or even Aristotle himself? Thankfully, your search is over. In Murder Your Darlings, Roy Peter Clark, who has been a beloved and revered writing teacher to children and Pulitzer Prize winners alike for more than thirty years, has compiled a remarkable collection of more than 100 of the best writing tips from fifty of the best writing books of all time. With a chapter devoted to each key strategy, Clark expands and contextualizes the original author's suggestions and offers anecdotes about how each one helped him or other writers sharpen their skills. An invaluable resource for writers of all kinds, Murder Your Darlings is an inspiring and edifying ode to the craft of writing. ...Show more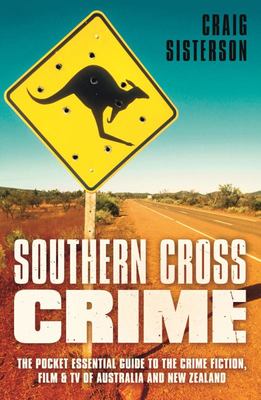 $22.99
AUD
Category: Books, Writing and Language
Southern Cross Crime is the first comprehensive guide to modern Australian and New Zealand crime writing. From coastal cities to the Outback, leading critic Craig Sisterson showcases key titles from more than 200 storytellers, plus screen dramas ranging from Mystery Road to Top of the Lake. Fascinating insights are added through in-depth interviews with some of the prime suspects who paved the way or instigated the global boom, including Jane Harper, Michael Robotham, Paul Cleave, Emma Viskic, Paul Thomas, and Candice Fox. ...Show more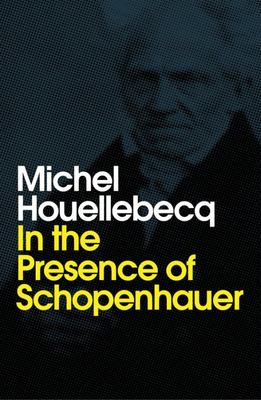 $20.95
AUD
Category: Books, Writing and Language
The work of Michel Houellebecq - one of the most widely read and controversial novelists of our time - is marked by the thought of Schopenhauer. When Houellebecq came across a copy of Schopenhauer's Aphorisms in a library in his mid-twenties, he was bowled over by it and he hunted down a copy of his maj or philosophical work, The World as Will and Representation. Houellebecq found in Schopenhauer - the radical pessimist, the chronicler of human suffering, the lonely misanthrope - a powerful conception of the human condition and of the future that awaits us, and when Houellebecq's first writings appeared in the early 1990s, the influence of Schopenhauer was everywhere apparent. But it was only much later, in 2005, that Houellebecq began to translate and write a commentary on Schopenhauer's work. He thought of turning it into a book but soon abandoned the idea and the text remained unpublished until 2017. Now available in English for the first time, In the Presence of Schopenhauer is the story of a remarkable encounter between a novelist and a philosopher and a testimony to the deep and enduring impact of Schopenhauer's philosophy on one of France's greatest living writers. ...Show more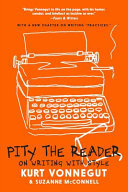 $34.99
AUD
Category: Books, Writing and Language
Kurt Vonnegut used to like to say, "Practicing an art form is a way to grow your soul." He would screw up his lips into a prune face after he said this because of how important he believed this idea to be. Pity the Reader is the very embodiment of that idea, a book about writing and life and why the two go together.It includes rare photos and reproductions, Vonnegut's own account in his own words of how he became a writer and why it matters, and previously untold stories by and about Vonnegut as teacher and friend.   It turns out he was generous to a fault about students' writing, idiosyncratic, a bit tortured and always creative as a teacher, and here in this book that portrait becomes our gateway into getting to know Kurt Vonnegut better than we ever have before as a human being.   Vonnegut recounts that his favorite work of art among all those his children produced "so far" is a letter his daughter Nanette wrote to a disgruntled customer, after he had tormented a new waitress at the restaurant where she had just started working, and then he shares the letter with us. Thus he illustrates his first writing rule: "Find a subject you care about." This book is full of such rare, intimately teachable moments, and they add up to something special. Pity the Reader indeed. ...Show more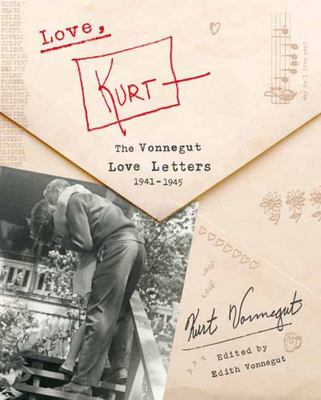 $59.99
AUD
Category: Books, Writing and Language
A never-before-seen collection of deeply intimate love letters from Kurt Vonnegut to his first wife, Jane, compiled and edited by their daughter and reproduced in gorgeous full color. "If ever I do write anything of length--good or bad--it will be written with you in mind." Kurt Vonnegut's oldest daug hter, Edith, was cleaning out her mother's attic when she stumbled upon a dusty box. Inside were more than two-hundred love letters written by Kurt to Jane, spanning the early years of their relationship- from 1941, when nineteen-year-old Kurt heads off to college, to his deployment to Europe in 1944 and the couple's marriage in 1945. The letters are full of the humor and wit that we have come to associate with Kurt Vonnegut. But they also show more private corners of his mind- Passionate and tender, the letters form an illuminating portrait of a young soldier's life in World War II as he attempts to come to grips with love and mortality. And they expose the origins of Vonnegut the writer, when Jane was the only person who believed in and supported him, and they had no idea how celebrated he would become. A beautiful full-color collection of handwritten letters, notes, sketches, and comics, interspersed with Edith's insights and family memories, Love, Kurt is an intimate record of a young man growing into himself, a fascinating account of a writer finding his voice, and a moving testament to the life-altering experience of falling in love. ...Show more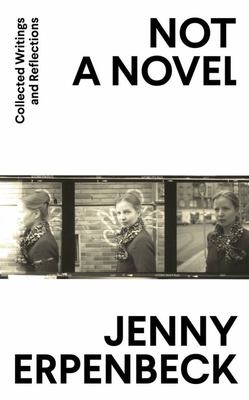 $29.99
AUD
Category: Books, Writing and Language
A collection of intimate and explosive essays on literature, life, history, politics and place from the award-winning author of Go, Went, Gone and The End of Days. Not a Novel gathers together the best of Jenny Erpenbeck's non-fiction. Drawing from her 25 years of thinking and writing, the book plots a journey through the works and subjects that have inspired and influenced her. Written with the same clarity and insight that characterise her fiction, the pieces range from literary criticism and reflections on Germany's history, to the autobiographical essays where Erpenbeck forgoes the literary cloak to write from a deeply personal perspective about life and politics, hope and despair, and the role of the writer in grappling with these forces. Here we see one of the most searching of European writers reckoning with her country's divided past in all its complexity, and responding to the world today with insight, intelligence and humanity. ...Show more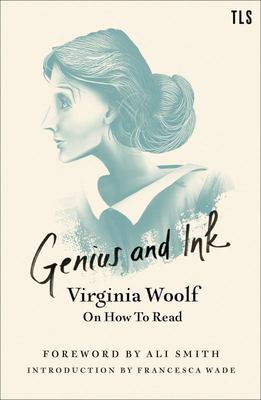 $19.99
AUD
Category: Books, Writing and Language
FOREWORD BY ALI SMITH WITH AN INTRODUCTION BY FRANCESCA WADE Who better to serve as a guide to great books and their authors than Virginia Woolf? In the early years of its existence, the Times Literary Supplement published some of the finest writers in English: T. S. Eliot, Henry James and E. M. Fors ter among them. But one of the paper's defining voices was Virginia Woolf, who produced a string of superb essays between the two World Wars. The weirdness of Elizabethan plays, the pleasure of revisiting favourite novels, the supreme examples of Charlotte Brontë, George Eliot and Henry James, Thomas Hardy and Joseph Conrad: all are here, in anonymously published pieces, in which may be glimpsed the thinking behind Woolf's works of fiction and the enquiring, feminist spirit of A Room of One's Own. Here is Woolf the critical essayist, offering, at one moment, a playful hypothesis and, at another, a judgement laid down with the authority of a twentieth-century Dr Johnson. Here is Woolf working out precisely what's great about Hardy, and how Elizabeth Barrett Browning made books a "substitute for living" because she was "forbidden to scamper on the grass". Above all, here is Virginia Woolf the reader, whose enthusiasm for great literature remains palpable and inspirational today. ...Show more