$39.99
AUD
Category: Graphic Novels
The first volume of the graphic adaptation of Yuval Noah Harari's global phenomenon and smash Sunday Times #1 bestseller, with gorgeous full-colour illustrations and a beautiful package - the perfect gift for the curious beings in your life.One hundred thousand years ago, at least six different species of humans inhabited Earth. Yet today there is only one-homo sapiens. What happened to the others? And what may happen to us?In this first volume of the full-colour illustrated adaptation of his groundbreaking book, renowned historian Yuval Harari tells the story of humankind's creation and evolution, exploring the ways in which biology and history have defined us and enhanced our understanding of what it means to be "human". From examining the role evolving humans have played in the global ecosystem to charting the rise of empires, Sapiens challenges us to reconsider accepted beliefs, connect past developments with contemporary concerns, and view specific events within the context of larger ideas. Featuring 256 pages of full-colour illustrations and easy-to-understand text covering the first part of the full-length original edition, this adaptation of the mind-expanding book furthers the ongoing conversation as it introduces Harari's ideas to a wider new readership. ...Show more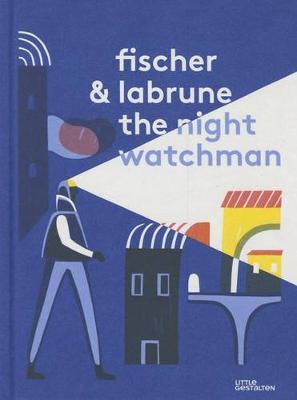 $39.95
AUD
Category: Graphic Novels
For their own safety, the peoplewho live in this fortified city arenot allowed to leave their homesafter dusk. After curfew, a strangecharacter with a lamp --the NightWatchman --patrols the windingstreets and alleyways, assisted bybirds on the rooftops, dogs in thelanes, and rats underground. Asboth gua rdian and policeman, theNight Watchman will relentlesslyhunt down any intruder who threatensthe peace and security of his city.Nothing and no one has disturbedhis nightly routine --until now A beautifully written story fullof suspense, The Night Watchmantells a fascinating tale of surveillance, betrayal, friendship, andlove. Jeremie Fischer's remarkableimages elevate the book to anartful illustrated novel, and Jean-Baptiste Labrune's words render ita modern classic with a narrativerelatable on many levels." ...Show more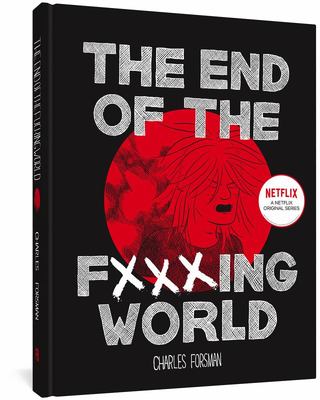 $28.95
AUD
Category: Graphic Novels
Fantagraphics is proud to publish this first-ever hardcover edition of TeotFW in conjunction with the 2017 television drama on UK's Channel 4 (with distribution via U.S. streaming to follow soon thereafter). Originally released to critical and public acclaim in 2013, Charles Forsman's graphic novel debu t follows James and Alyssa, two teenagers living a seemingly typical teen experience as they face the fear of coming adulthood. Forsman tells their story through each character's perspective, jumping between points of view with each chapter. But quickly, this somewhat familiar teenage experience takes a more nihilistic turn as James's character exhibits a rapidly forming sociopathy that threatens both of their futures. He harbors violent fantasies and begins to act on them, while Alyssa remains as willfully ignorant for as long as she can, blinded by young love. ...Show more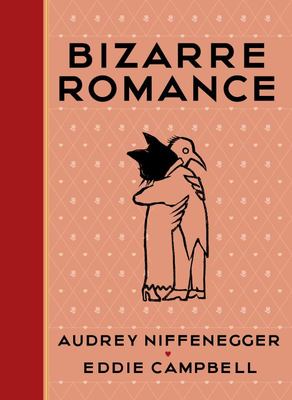 Bizarre Romance
by Audrey Niffenegger; Eddie Campbell
$39.99
AUD
Category: Graphic Novels
Internationally bestselling author Audrey Niffenegger and her husband, graphic artist Eddie Campbell, collaborate on this quirky, irreverent collection that celebrates and satirises love of all kinds. With thirteen different vignettes about love, loss, fairies, misbehaviour, regret, wanton wrongheadedne ss, cats, supernatural exterminators, spies, ghosts, more cats, more fairies, and a handful of ex-boyfriends, Bizarre Romance runs the gamut when it comes to relationships. It explores the good, the bad, the ugly and the just plain weird - with Niffenegger's sharp, imaginative prose and Campbell's diverse comic styles, always with a sense of humour and cosmic justice. ...Show more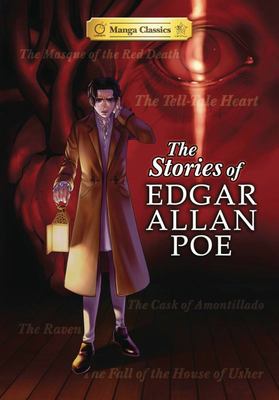 $29.99
AUD
Category: Graphic Novels | Series: Manga Classics Ser.
Some of Poe's best-known short stories come to life in darkly thrilling ways in this Manga Classic adaptation. Includes OThe Tell Tale Heart, O OThe Cask of Amontillado, O OThe Fall of the House of Usher, O and the most famous of his poems, "The Raven."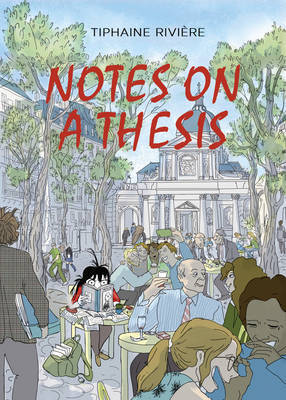 $45.00
AUD
Category: Graphic Novels
When Jeanne is accepted on to a PhD course, she is over the moon, brimming with excitement and grand plans - but is the world ready for her masterful analysis of labyrinth motifs in Kafka's The Trial? At first Jeanne throws herself into research with great enthusiasm, but as time goes by, it becomes cle ar that things aren't quite going according to plan. Notes on a Thesis is a reminder of the strangeness of academia, of every awful essay, every disastrous exam, and every insanity-inducing dissertation. If you've ever stared gloomily at a blank page, battled with office administrators or driven yourself (and everyone you know) mad by droning on about your work, then Notes on a Thesis will make you laugh (or cry) in recognition. ...Show more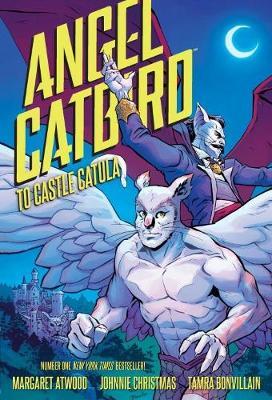 $24.99
AUD
Category: Graphic Novels
The cat-centric adventure continues, in the all-ages follow-up to best-selling novelist Margaret Atwood's debut graphic novel. Genetic engineer Strig Feleedus, also known as Angel Catbird, and his band of half-cats head to Castle Catula to seek allies as the war between cats and rats escalates. Margar et Atwood, the respected, worldwide best-selling novelist, and acclaimed artist Johnnie Christmas continue their action-packed adventure! ...Show more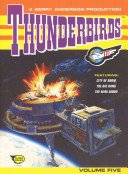 $18.00
AUD
Category: Graphic Novels | Series: Thunderbirds Classic Comics
A thrilling, futuristic volume of 1960s Thunderbirds comic strips. Features City of Doom, The Big Bang and The Mini Moon. The fifth book in a five volume set of Thunderbirds comic strips.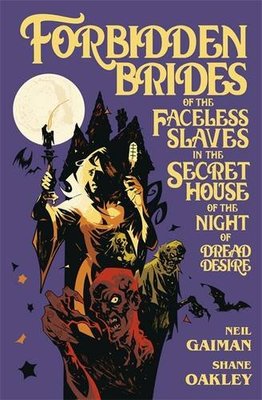 $30.00
AUD
Category: Graphic Novels
A celebrated send-up of gothic literature, beautifully adapted into a dark, brooding, and oddly comical graphic novel. Somewhere in the night, a raven caws, an author's pen scratches, and thunder claps. The author wants to write fiction: stories about frail women in white nightgowns, mysterious bumps in the night, and the undead rising to collect old debts. But he keeps getting interrupted by the everyday annoyances of talking ravens, duels to the death, and his sinister butler.   Shane Oakley beautifully illustrates New York Times bestselling author Neil Gaiman's satirical tale. ...Show more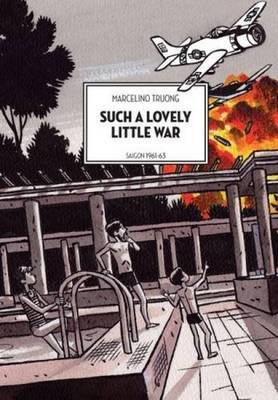 $37.99
AUD
Category: Graphic Novels
This riveting, beautifully produced graphic memoir tells the story of the early years of the Vietnam war as seen by a young boy named Marco, the son of a Vietnamese diplomat and his French wife. Visually powerful and emotionally potent, Such A Lovely Little War is both a large-scale and intimate study o f the Vietnam war as seen through the eyes of the Vietnamese: a turbulent national history intertwined with an equally traumatic familial one. ...Show more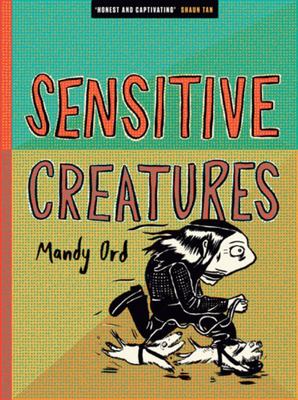 $24.99
AUD
Category: Graphic Novels
Wonderfully off-beat, Mandy Ord's stories reveal with poetic power the intimate, mundane and extraordinary moments in everyday urban life. From spammers who take over your email identity or dealing with a dead rat, to putting out flames in a train station bin or how to warm your feet in winter, the expe riences and reflections of Mandy's one-eyed girl will put you in touch with what really matters. 'The small crises of daily life, the ink cluttered streets, the pockets of joy and ugliness, and one big eyeball taking it all in. Just like the city she describes, Ord's lines converge with a strange and nervous beauty that criss crosses into itself. Honest, perceptive and captivating.' Shaun Tan 'Mandy Ord's stories revel in both the grotesquerie and the wonder of life - often simultaneously. Domestic warfare, dogs, extravagantly bearded men and bread rolls that resemble an arse are addressed with humour, tenderness and lots of wonderful, chunky black ink. Mandy's hugely likeable one-eyed narrator invites us to share her curiosity about her fellow humans, and to come away with our own sensitivities just a little bit closer to the surface.' Nicki Greenberg 'In Mandy Ord's comics you witness an artist using words and pictures as a mode of thinking.' Bernard Caleo. ...Show more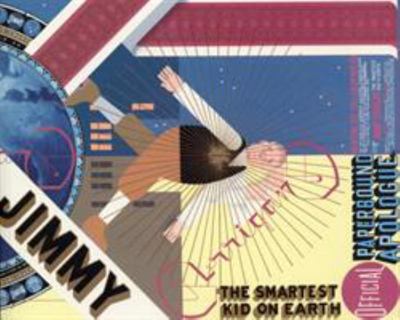 $38.00
AUD
Category: Graphic Novels
A comic/graphic novel that won the Guardian First Book Award 2001. It is the first graphic novel to win a major British literary prize.