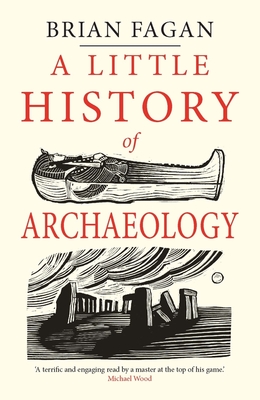 $20.95
AUD
Category: History | Series: Little Histories Ser.
The thrilling history of archaeological adventure, with tales of danger, debate, audacious explorers, and astonishing discoveries around the globe What is archaeology? The word may bring to mind images of golden pharaohs and lost civilizations or Neanderthal skulls and Ice Age cave art. Archaeology is all of these, but also far more: the only science to encompass the entire span of human history - more than three million years This Little History tells the riveting stories of some of the great archaeologists and their amazing discoveries around the globe: ancient Egyptian tombs, Mayan ruins, the first colonial settlements at Jamestown, mysterious Stonehenge, the incredibly preserved Pompeii, and many, many more. In 40 brief, exciting chapters, the book recounts archaeology's development from its 18th-century origins to its 21st-century technological advances, including remote sensing capabilities and satellite imagery techniques that have revolutionized the field. Shining light on the most intriguing events in the history of the field, this absolutely up-to-date book illuminates archaeology's controversies, discoveries, heroes and scoundrels, global sites, and newest methods for curious listeners of every age. ...Show more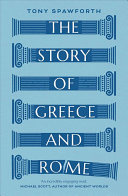 $20.95
AUD
Category: History
The extraordinary story of the intermingled civilizations of ancient Greece and Rome, spanning more than six millennia from the late Bronze Age to the seventh century The magnificent civilization created by the ancient Greeks and Romans is the greatest legacy of the classical world. However, narratives about the "civilized" Greek and Roman empires resisting the barbarians at the gate are far from accurate. Tony Spawforth, an esteemed scholar, author, and media contributor, follows the thread of civilization through more than six millennia of history. His story reveals that Greek and Roman civilization, to varying degrees, was supremely and surprisingly receptive to external influences, particularly from the East. From the rise of the Mycenaean world of the sixteenth century B.C., Spawforth traces a path through the ancient Aegean to the zenith of the Hellenic state and the rise of the Roman empire, the coming of Christianity and the consequences of the first caliphate. Deeply informed, provocative, and entirely fresh, this is the first and only accessible work that tells the extraordinary story of the classical world in its entirety. ...Show more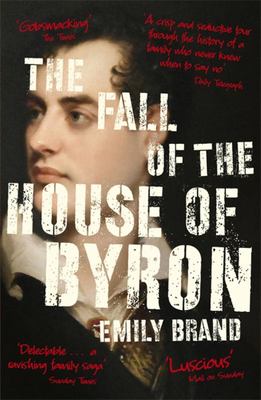 $24.99
AUD
Category: History
THE SUNDAY TIMES LITERATURE BOOKS OF THE YEAR MAIL ON SUNDAY BOOK OF THE YEAR BBC HISTORY BOOK OF THE YEAR THE RADIO 4 BOOK OF THE WEEK 'Delectable ... a ravishing family saga' Sunday Times 'Brings to life the colourful characters of the Georgian era's most notorious families with all the verve and skill of the era's finest novelists ... A powdered and pomaded, sordid and silk-swathed adventure' Hallie Rubenhold 'A chocolate box full of delicious gothic delights - jump in' Lucy Worsley 'Brand is a great historian, equal to the huge challenge of telling the story of history's most turbulent and colourful lives' Dan Snow 'A hauntingly beautiful portrait of the Byron dynasty' Rebecca Rideal In the early eighteenth century, Newstead Abbey was among the most admired aristocratic homes in England. It was the abode of William, 4th Baron Byron - a popular amateur composer and artist - and his teenage wife Frances. But by the end of the century, the building had become a crumbling and ill-cared-for ruin. Surrounded by wreckage of his inheritance, the 4th Baron's dissipated son and heir William, 5th Baron Byron - known to history as the 'Wicked Lord' - lay on his deathbed alongside a handful of remaining servants and amidst a thriving population of crickets. This was the home that a small, pudgy boy of ten from Aberdeen - who the world would later come to know as Lord Byron, the Romantic poet, soldier, and adventurer - would inherit in 1798. His family, he would come to learn, had in recent decades become known for almost unfathomable levels of scandal and impropriety, from elopement, murder, and kidnapping to adultery, coercion, and thrilling near-death experiences at sea. Just as it had shocked the society of Georgian London, the outlandish and scandalous story of the Byrons - and the myths that began to rise around it - would his influence his life and poetry for posterity. The Fall of the House of Byron follows the fates of Lord Byron's ancestors over three generations in a drama that begins in rural Nottinghamshire and plays out in the gentlemen's clubs of Georgian London, amid tempests on far-flung seas, and in the glamour of pre-revolutionary France. A compelling story of a prominent and controversial characters, it is a sumptuous family portrait and an electrifying work of social history. ...Show more
$49.99
AUD
Category: Australian History
Between 1788 and 1868, approximately 25,000 women were transported to Australia. For nearly 200 years, there has been a chorus of outrage at their vulgarity, their depravity and their promiscuity. Babette Smith takes the reader beyond this traditional casting of convict women, looking for evidence of th eir humanity and individuality. Certainly some were desperate, overwhelmed by a relentless chain of criminal convictions, drunkenness and despair. But others were heroic, defiant. Smith offers fresh insights: the women's use of sound and voice to harass officials, for example; the extent of their deliberate resistance against authority. This resistance, she argues, has contributed significantly to broader Australian culture. The women's stories begin when their fates are decided by the British Crown. We are introduced to women who stole, set fires, rioted, committed insurance fraud, murdered; mothers of six and 12-year-old girls; women who refused to show deference to the Court, instead giving mock curtsies, 'jumping and capering about'.'A sailor', wrote ship's surgeon Peter Cunningham, was 'more an object of pity than wrath. To see twenty wicked fingers beckoning to him, and twenty wicked eyes winking at him, at one and the same time, no wonder his virtue should sometimes experience a fall!'. Among the hysterical accounts of bad behaviour aboard female convict ships written by concerned reverends, surgeons and others are scenes that show female camaraderie, fun and intrepid spirit. Washing clothes became 'a grand water party'; caught in a storm, women came up on deck to help their fellow convicts haul water; women sang and danced before bed, putting on concerts for each other, 'dressed out in their gayest plumage'. This camaraderie continued in Australia. In Tasmania's overcrowded Cascades factory, the superintendent complained about women 'corrupting each other' in nightly conversation laced with 'obscenity'. Another interpretation is that women sought the comfort of sharing their woes with one another, telling 'war stories' of life on assignment and generally enjoying each other's company in language that was everyday for them.Defiant Voices tells the story of the Crown trying and failing to make its prisoners subservient to a harsh penal system. Convict women challenged the authorities by living in perpetual disobedience, which was often flagrant, sometimes sexual and always loud. They were not all 'the most abandoned prostitutes', but their sexual mores were certainly different from the observers who labelled them. From factory rioters to individuals like Ann Wilson, whose response-'That will not hurt me'-provoked a magistrate to pile punishment after punishment onto her, the women of Defiant Voices fought like tigers and drove men to breaking point with their collective voices, the lewd songs and 'disorderly shouting' resounding from the page. ...Show more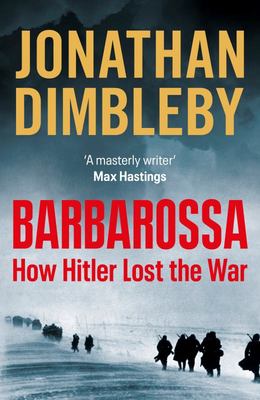 $35.00
AUD
Category: History
Barbarossa, Hitler's invasion of Russia in June 1941, was the largest military operation in history, its aim nothing less than 'a war of extermination' to annihilate Soviet communism, liquidate the Jews and create lebensraum for the so-called German master race. But it led to the destruction of the Thir d Reich, and was entirely cataclysmic; in six months of warfare no less than six million were killed, wounded or registered as missing in action, and soldiers on both sides committed heinous crimes behind the lines on a scale without parallel in the history of warfare. In Barbarossa, drawing on hitherto unseen archival material - including previously untranslated Russian sources - in his usual gripping style, Jonathan Dimbleby recounts not only the story of the military campaign, but the politics and diplomacy behind this epic clash of global titans. With authority and panache, he charts the crucial decisions made in the world's capitals and the bitter struggles on the front lines, giving vivid insights into the experiences of all players, from the leaders on all sides to the men and women on the ground. Above all, Dimbleby reveals the significance of 1941 - the year in which the Soviet Union destroyed Hitler's chance of realising his demented vision - as the most important struggle in the annals of the twentieth century. The definitive book on Barbarossa, this is a masterwork for the ages. ...Show more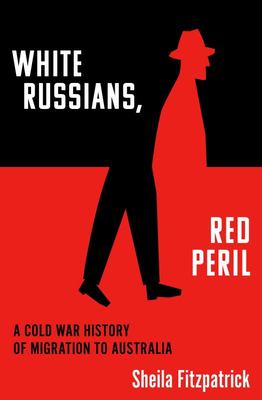 $34.99
AUD
Category: Australian History
 A gripping account of the paths that led postwar Russian migrants to Australia - and what they found when they arrived.More than 20,000 ethnic Russians migrated to Australia after the Second World War - yet we know very little about their experiences. Some came via China, others from refugee camps in E urope.Many of the refugees who came from Europe preferred to keep a low profile in Australia, and some tried to 'pass' as Polish, West Ukrainian or Yugoslavian. They had good reason to do so- to the Soviet Union, Australia's resettling of Russians amounted to the theft of its citizens, and undercover agents were deployed to persuade them to repatriate. Australia regarded the newcomers with wary suspicion, even as it sought to build its population by opening its doors to immigrants.Making use of newly discovered Russian-language archives and drawing on a lifetime's study of Soviet history and politics, acclaimed author Sheila Fitzpatrick examines the early years of a diverse Russian-Australian community and how Australian and Soviet intelligence agencies attempted to track and influence them. While anti-communist 'White' Russians dreamed a war of liberation would overthrow the Soviet regime, a dissident minority admired its achievements and thought of returning home. This is immigration history at its vivid, grounded best. ...Show more
$24.99
AUD
Category: History | Series: Hitler Biographies Ser.
'Meticulous... Probably the most disturbing portrait of Hitler I have ever read' Dominic Sandbrook, Sunday Times 'There will never be a definitive life of Hitler. The subject is too vast, the man too contradictory and the sources unmanageable. But Volker Ullrich's biography comes as close as we can rea sonably expect' Jonathan Sumption In the summer of 1939 Hitler was at the zenith of his power. The Nazis had consolidated their authority over the German people, and in a series of foreign-policy coups, the Führer had restored Germany to the status of a major Continental power. He now embarked on realising his lifelong ambition: to provide the German people with the living space and the resources they needed to flourish and exterminate those who were standing in the way - the Bolsheviks and the Jews. Yet despite the initial German triumphs - the quick defeat of Poland, the successful Blitzkrieg in the west - the war set in motion Hitler's downfall. With the attack on the Soviet Union in June 1941 and the entry of the United States into the war later that year, Nazi Germany's fortunes began to turn: it soon became clear that the war could not be won. As in the earlier volume, Volker Ullrich offers fascinating insight into the personality of the Führer, without which we fail to understand the course of the war and the development of the Holocaust. As Germany's supreme military commander, he decided on strategy and planned operations with his generals, involving himself in even the smallest minutiae. And here the key traits - and flaws - of his personality quickly came to the fore. Hitler was a gambler who put everything on one card; deeply insecure, he was easily shaken by the slightest setback and quick to blame his subordinates for his own catastrophic mistakes; and when he realised that the war was lost, he embarked on the annihilation of Germany itself in punishment of the German people who had failed to hand him victory. In September 1939, Hitler declared that he would wear a simple military tunic until the war was won - or otherwise, he would not be there to witness the end. On 30 April 1945, as Soviet troops closed in on his bunker in Berlin, Hitler committed suicide; seven days later, Germany surrendered. Hitler's murderous ambitions had not just destroyed Germany: they had cost the lives of tens of millions of people throughout Europe. *A SPECTATOR BOOK OF THE YEAR 2020* ...Show more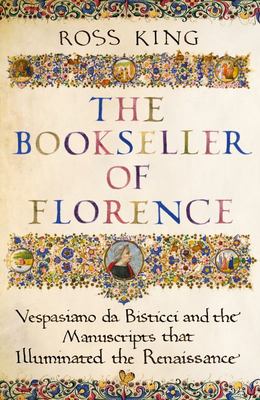 $35.00
AUD
Category: History
An exhilarating and untold account of a Florentine bookseller working at the frontiers of human knowledge, and the epochal shift from script to print that defined the Renaissance The Renaissance in Florence conjures images of beautiful frescoes and elegant buildings - the dazzling handiwork of the city 's artists and architects. But equally important were geniuses of another kind: Florence's manuscript hunters, scribes, scholars and booksellers, who blew the dust off a thousand years of history and, through the discovery and diffusion of ancient knowledge, imagined a new and enlightened world. At the heart of this activity was a remarkable bookseller: Vespasiano da Bisticci. Besides repositories of ancient wisdom by the likes of Plato, Aristotle and Cicero, his books were works of art in their own right, copied by talented scribes and illuminated by the finest miniaturists. His clients included popes, kings, and princes across Europe who wished to burnish their reputations by founding magnificent libraries. Vespasiano reached the summit of his powers as Europe's most prolific merchant of knowledge when a new invention appeared: the printed book. By 1480, the 'king of the world's booksellers' was swept away by this epic technological disruption. A thrilling chronicle of intellectual ferment set against the dramatic political and religious turmoil of the era, The Bookseller of Florence is also an ode to books and bookmaking that charts the world-changing shift from script to print through the life of an extraordinary man long lost to history - one of the true titans of the Renaissance. ...Show more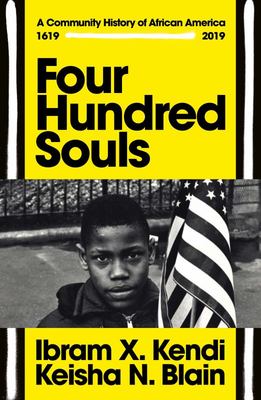 $35.00
AUD
Category: History
An epoch-defining history of African America, the first to appear in a generation, Four Hundred Souls is a chronological account of four hundred years of Black America as told by ninety of America's leading Black writers. Curated by Ibram X. Kendi, author of the number one bestseller How To Be an Antira cist, and fellow historian Keisha N. Blain, Four Hundred Souls begins with the arrival of twenty enslaved Ndongo people on the shores of the British colony in mainland America in 1619, the year before the arrival of the Mayflower. In eighty chronological chapters, the book charts the tragic and triumphant four-hundred-year history of Black American experience in a choral work of exceptional power and beauty. Contributors include some of the best-known scholars, writers, historians, journalists, lawyers, poets and activists of contemporary America who together bring to vivid life countless new facets to the drama of slavery and resistance, segregation and survival, migration and self-discovery, cultural oppression and world-changing artistic, literary and musical creativity. In these pages are dozens of extraordinary lives and personalities, rescued from the archives and restored to their rightful place in America's narrative, as well as the ghosts of millions more. Four Hundred Souls is an essential work of story-telling and reclamation that redefines America and changes our notion of how history is written. ...Show more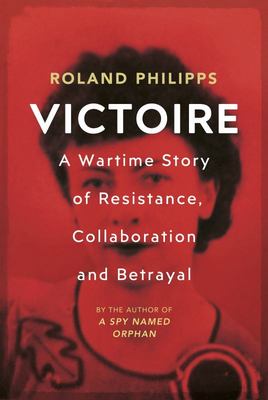 $35.00
AUD
Category: History
RESISTANCE, COLLABORATION AND BETRAYAL Occupied Paris, 1940. A woman in a red hat and a black fur coat hurries down a side-street. She is Mathilde Carré, codenamed 'the Cat', later known as Agent Victoire. She is charismatic, daring, and a spy; her story is one of heroism and survival against the odds. These are the darkest days for France, half-occupied by Nazi Germany, half-governed by the collaborationist Vichy regime; and dark days for Britain, isolated and under threat of invasion. Yet Mathilde is driven by a sense of destiny that she will be her nation's saviour. With little training or support, Mathilde and her Polish collaborator, Roman Czerniawski, create a huge web of agents in a matter of weeks to form the first great Allied intelligence network of the Second World War. They risk torture and execution to deliver their coded reports, London's sole source of reliable information about the Occupation. But the 'Big Network' is threatened at every turn and when the Germans inevitably close in Mathilde makes a desperate compromise. She enters a hall of mirrors in which any bond is doubtful and every action could be fatal. Nobody is certain where her allegiances lie - her German handler, the founder of the Resistance she ensnares and the British who eventually succeed in extracting her on a fast boat all have to make their own calculations. Is she a double, possibly even a triple agent, and, if so, can she be trusted to turn yet again? Victoire is the story of a passionate, courageous spy but also of a fragile hero, desperate to belong - a portrait of patriotism and survival in momentous times. Drawing on a wide range of new and first-hand material, Roland Philipps has written a dazzling tale of audacity, complicity and the choices made in wartime. ...Show more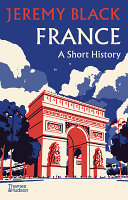 $35.00
AUD
Category: History
Country and destination, nation and idea, France has a rich and complex history that fascinates the world and attracts millions of visitors each year to its chateaux and cathedrals, boulevards and vineyards. In this succinct and entertaining volume, historian Jeremy Black narrates how France's past has created its distinct character and powerful artistic, intellectual, and political influence across the globe. Black takes readers from the cave paintings of Lascaux and the origins of Gothic architecture, to Claude Monet, Edgar Degas, and the Lumiere brothers, and even into the cataclysm of the 1789 revolution, the countercultural student protests of 1968, and the gilets jaunes (yellow vests) today. His account presents a vivid take on history that emphasizes the unexpected nature of events and unpredictable outcomes of a fragmented and crisis-prone nation. In retelling France's story, Black explores some of its most famous philosophy, literature, art, and architecture--and ties them to the military, political, and cultural shifts that led to their development. With color illustrations, France is a short, easy-to-digest history of a vast subject, and a helpful guide to understanding France today. ...Show more