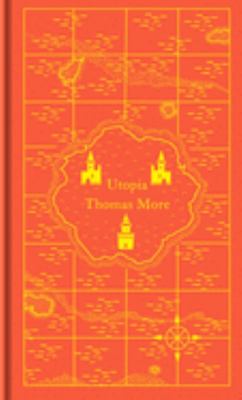 Utopia (Hardcover)
by Thomas More; Dominic Baker-Smith (Translator)
$24.99
AUD
Category: Penguin Classics | Series: Penguin Pocket Hardbacks Ser.
Utopia (Libellus vere aureus, nec minus salutaris quam festivus, de optimo rei publicae statu deque nova insula Utopia) is a work of fiction and socio-political satire by Thomas More (1478-1535) published in 1516 in Latin. The book is a frame narrative primarily depicting a fictional island society and its religious, social and political customs. Many aspects of More's description of Utopia are reminiscent of life in monasteries. Utopia was begun while More was an envoy in the Low Countries in May 1515. More started by writing the introduction and the description of the society which would become the second half of the work and on his return to England he wrote the "dialogue of counsel", completing the work in 1516. In the same year, it was printed in Leuven under Erasmus's editorship and after revisions by More it was printed in Basel in November 1518. It was not until 1551, sixteen years after More's execution, that it was first published in England as an English translation by Ralph Robinson. Gilbert Burnet's translation of 1684 is probably the most commonly cited version. The work seems to have been popular, if misunderstood: the introduction of More's Epigrams of 1518 mentions a man who did not regard More as a good writer. The eponymous title Utopia has since eclipsed More's original story and the term is now commonly used to describe an idyllic, imaginary society. Although he may not have directly founded the contemporary notion of what has since become known as Utopian and dystopian fiction, More certainly popularised the idea of imagined parallel realities, and some of the early works which owe a debt to Utopia must include The City of the Sun by Tommaso Campanella, Description of the Republic of Christianopolis by Johannes Valentinus Andreae, New Atlantis by Francis Bacon and Candide by Voltaire. The politics of Utopia have been seen as influential to the ideas of Anabaptism and communism. citation needed] While utopian socialism was used to describe th ...Show more
$24.99
AUD
Category: Penguin Classics | Series: Penguin Pocket Hardbacks Ser.
Written during a time of great political turmoil, social anxiety, and against the backdrop of the French Revolution, Wollstonecraft's argument continues to challenge and inspire. This revised and expanded Third Edition is again based on the 1792 second-edition text and is accompanied by revised and expa nded explanatory annotations. "Backgrounds and Contexts" is also significantly expanded and contains twenty-four works organized thematically into these groupings: "Legacies of English Radicalism," "Education," "Wollstonecraft's Revolutionary Moment," and "The Wollstonecraft Debate." Opinions on a variety of reforms that may be compared and contrasted with Wollstonecraft's include those by John Milton, John Locke, Mary Astell, Jean-Jacques Rousseau, Hannah More, Richard Price, Edmund Burke, Maria Edgeworth, and William Godwin, among others. "Criticism" includes six seminal essays on A Vindication of the Rights of Woman by Elissa S. Guralnick, Mitzi Myers, Cora Kaplan, Mary Poovey, Claudia L. Johnson, and Barbara Taylor. A Chronology of Wollstonecraft's life and work and a Selected Bibliography are also included. ...Show more
Confessions
by R. S. Pine-Coffin (Translator); Coralie Bickford-smith (Illustrator); Augustine Hippo
$19.99
AUD
Category: Penguin Classics | Series: A\Penguin Classics Hardcover Ser.
A new series of beautiful hardcover nonfiction classics, with covers designed by Coralie Bickford-Smith   World-changing ideas meet eye-catching design: the best titles of the extraordinarily successful Great Ideas series are now packaged in Coralie Bickford-Smith's distinctive, award-winning covers. Whether on a well-curated shelf or in your back pocket, these timeless works of philosophical, political, and psychological thought are absolute must-haves for book collectors as well as design enthusiasts.   The son of a pagan father and a Christian mother, Saint Augustine spent his early years torn between conflicting faiths and worldviews. His Confessions, written when he was in his forties, recount how, slowly and painfully, he came to turn away from his youthful ideas and licentious lifestyle, to become instead an ardent devotee of Christianity and one of its most influential thinkers. A remarkably honest and revealing spiritual autobiography touching on issues relevant to people of all faiths, the Confessions also address fundamental issues of Christian doctrine, and many of the prayers and meditations it includes are still an integral part of the practice of Christianity today. In his insightful introduction, R. S. Pine-Coffin discusses Saint Augustine's intentions in writing his Confessions and issues of translation. This edition also includes a list of dates of events recorded in the Confessions.   For more than sixty-five years, Penguin has been the leading publisher of classic literature in the English-speaking world. With more than 1,500 titles, Penguin Classics represents a global bookshelf of the best works throughout history and across genres and disciplines. Readers trust the series to provide authoritative texts enhanced by introductions and notes by distinguished scholars and contemporary authors, as well as up-to-date translations by award-winning translators. ...Show more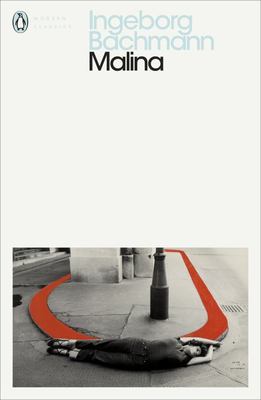 Malina
by Ingeborg Bachmann
$19.99
AUD
Category: Penguin Classics | Series: Penguin Modern Classics Ser.
Malina invites the reader on a linguistic journey, into a world that stretches the very limits of language with Wittgensteinian zeal and Joycean inventiveness, where Ingeborg Bachmann ventriloquizes--and in the process demolishes--Proust, Musil, and Balzac, and yet filters everything through her own utt erly singular idiom. Malina is, quite simply, unlike anything else; it's a masterpiece. In Malina, Bachmann uses the intertwined lives of three characters to explore the roots of society's breakdown that lead to fascism, and in Bachmann's own words, "it doesn't start with the first bombs that are dropped; it doesn't start with the terror that can be written about in every newspaper. It starts with relationships between people. Fascism is the first thing in the relationship between a man and a woman, and I attempted to say that here in this society there is always war. There isn't war and peace, there's only war." ...Show more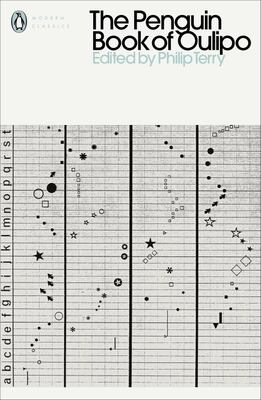 $22.99
AUD
Category: Penguin Classics | Series: Penguin Modern Classics Ser.
'Lovers of word games and literary puzzles will relish this indispensable anthology.' - The Guardian 'At times, you simply have to stand back in amazement.' - Daily Telegraph 'Philip Terry's collection is packed with fabulous, wide-ranging work that displays the full ingenuity, brio and originality of O ulipian ideals in action. An exhilarating feat of in-depth reading, and translating, it takes its place as the definitive anthology in English for decades to come.' - Marina Warner Brought together for the first time, here are 100 pieces of 'Oulipo' writing, celebrating the literary group who revelled in maths problems, puzzles, trickery, wordplay and conundrums. Featuring writers including Georges Perec, Raymond Queneau and Italo Calvino, it includes poems, short stories, word games and even recipes. Alongside these famous Oulipians, are 'anticipatory' wordsmiths who crafted language with unusual constraints and literary tricks, from Jonathan Swift to Lewis Carroll. Philip Terry's playful selection will appeal to lovers of word games, puzzles and literary delights. ...Show more
$24.99
AUD
Category: Penguin Classics
The first great English-language travel book, A New Voyage Round the World (1697) is an incomparably vivid, chaotic and fascinating account by the pirate, explorer and naturalist William Dampier of his many adventures. The world he describes sprawls all the way from the Caribbean west across the Pacifi c to the Philippines and Southeast Asia - a vast expanse tied together by the Spanish Empire. Dampier and his men live lives of rascally precariousness, in the shadow of great Spanish galleons and fortresses, always on the verge of disaster. His book is filled with raids, escapes, wrecks and storms, but Dampier is also a great observer of animals, exotic foods, boats, customs: the book is a cornucopia of descriptions of everything from giant centipedes to bananas. It was originally designed simply to entertain and to be useful for later adventurers and merchants, but it is now a unique document, miraculously preserving glimpses of now long-vanished peoples and places. This new edition, introduced and annotated by Nicholas Thomas, makes clear Dampier's key role as a proselytiser for the early British Empire, as an inspiration for generations of naturalist and explorers, and as a uniquely curious character. ...Show more
$19.99
AUD
Category: Penguin Classics | Reading Level: very good
'Faulks is beyond doubt a master' Financial Times Here is Paris as you have never seen it before - a city in which every building seems to hold the echo of an unacknowledged past, the shadows of Vichy and Algeria. American postdoctoral researcher Hannah and runaway Moroccan teenager Tariq have little in common, yet both are susceptible to the daylight ghosts of Paris. Hannah listens to the extraordinary witness of women who were present under the German Occupation; in her desire to understand their lives and through them her own, she finds a city bursting with clues and connections. Out in the migrant suburbs, Tariq is searching for a mother he barely knew. For him in his innocence each boulevard, Metro station and street corner is a source of surprise. In this urgent and deeply moving novel, Faulks deals with questions of empire, grievance and identity. With great originality and a dark humour, Paris Echo asks how much we really need to know if we are to live a valuable life. 'Faulks captures the voice of a century' Sunday Times 'The most impressive novelist of his generation' Sunday Telegraph ...Show more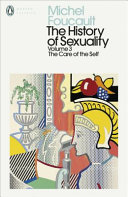 $26.99
AUD
Category: Penguin Classics | Series: Penguin Modern Classics Ser.
Michel Foucault's landmark account explores our evolving attitudes to sex, and shows how are making a science of sex which is devoted to the analysis of desire rather than the increase in pleasure.
$22.99
AUD
Category: Penguin Classics | Series: Penguin Modern Classics Ser.
We talk about sex more and more, but are we more liberated? The first part of Michel Foucault's landmark account of our evolving attitudes in the west shows how the nineteenth century, far from suppressing sexuality, led to an explosion of discussion about sex as a separate sphere of life for study and examination. As a result, he argues, we are making a science of sex which is devoted to the analysis of desire rather than the increase of pleasure. ...Show more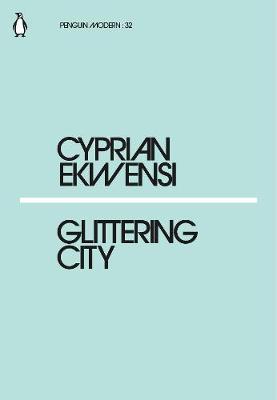 $2.50
AUD
Category: Penguin Classics | Series: Penguin Modern
Forget all your fears now. Have a fling this night' Untrustworthy, charming Fussy Joe spins stories and breaks hearts in this rollicking story set in the 'sensational city' of 1960s Lagos.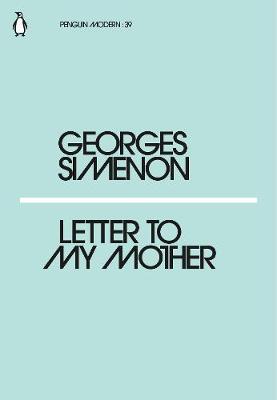 $2.50
AUD
Category: Penguin Classics | Series: Mini Modern Classics | Reading Level: near fine
As you are well aware, we never loved each other in your lifetime. Both of us pretended.' Simenon explores the complexity of parent child relationships and the bitterness of things left unsaid in this stark, confessional piece.
$2.50
AUD
Category: Penguin Classics | Series: Penguin Modern
She had lived by delays; she had meant to stop drinking; she had put off the time, and now she had smashed her car. At once harsh and tender, expansive and acutely funny, this is the story of an elderly and self-destructive dipsomaniac in a Western desert town, who finds herself faced with a final, imp ossible choice. ...Show more