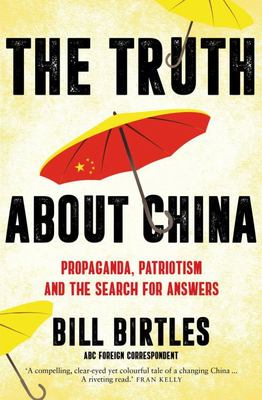 $32.99
AUD
Category: Politics and Society
A thrilling and provocative account of the unfolding tension between China and the west using characters and sources and stories from his time there, but between the lines he hopes to illuminate the dark portents of repercussions yet to come.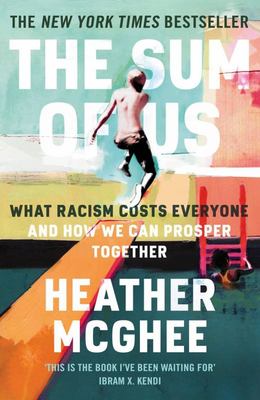 $32.99
AUD
Category: Politics and Society
What would make a society drain its public swimming baths and fill them with concrete rather than opening them to everyone? Political researcher Heather McGhee sets out across America to learn why white voters so often act against their own interests. Why do they block changes that would help them, and even destroy their own advantages, whenever people of colour also stand to benefit? Their tragedy is that they believe they can't win unless somebody else loses. But this is a lie, and McGhee marshals overwhelming economic evidence, and a profound well of empathy, to reveal the surprising truth: even racists lose out under white supremacy. There is no escaping the burden of discrimination. Indeed, as McGhee shows, it was racist lending policies that triggered the 2008 financial crisis, and there can be little prospect of tackling global climate change until its zero-sum delusions are defeated. America's racism is everybody's problem. The Sum of Us is a heartbreaking, panoramic insight into the workings of prejudice. And it is a timely invitation to solidarity among all humans, 'to piece together a new story of who we could be to one another'. 'This is the book I've been waiting for' - Ibram X. Kendi, #1 New York Times bestselling author, How to Be an Antiracist 'A must-read for everyone' - Alicia Garza, co-founder of Black Lives Matter 'With intelligence and care (as well as with a trove of sometimes heartbreaking and sometimes heart-opening true stories) Heather McGhee shows us what racism has cost all of us' - Elizabeth Gilbert, Eat, Pray, Love 'A vital, urgent, stirring, beautifully written book that offers a compassionate roadmap out of our present troubled moment' - George Saunders, Booker Prize-winning author ...Show more
$24.99
AUD
Category: Politics and Society
Is Tasmanian salmon one big lie? In a triumph of marketing, the Tasmanian salmon industry has for decades succeeded in presenting itself as world's best practice and its product as healthy and clean, grown in environmentally pristine conditions. What could be more appealing than the idea of Atlantic sa lmon sustainably harvested in some of the world's purest waters? But what are we eating when we eat Tasmanian salmon? Richard Flanagan's exposé of the salmon farming industry in Tasmania is chilling. In the way that Rachel Carson took on the pesticide industry in her ground-breaking book Silent Spring, Flanagan tears open an industry that is as secretive as its practices are destructive and its product disturbing. From the burning forests of the Amazon to the petrochemicals you aren't told about to the endangered species being pushed to extinction you don't know about; from synthetically pink-dyed flesh to seal bombs . . . If you care about what you eat, if you care about the environment, this is a book you need to read ...Show more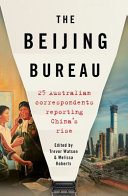 $32.99
AUD
Category: Politics and Society
The Beijing Bureau is a collection of essays from twenty-four of Australia's leading foreign correspondents revealing their experiences and insights into China, from the 1970s to present day: the lives of its people, its government and its culture, and what China's rise means for Australia and the world community. China dominates the headlines across the world as the country takes for itself a global role. Featuring Australia's most acclaimed journalists including Mike Smith, Stan Grant, Stephen McDonnell, Rowan Callick and Richard McGregor, reporting for international news outlets like the ABC, The New York Times, the BBC, CNN and more. ...Show more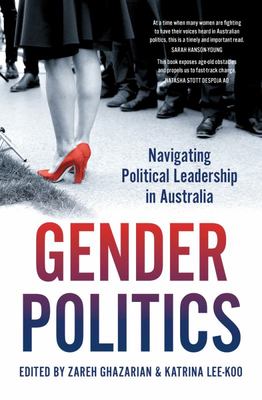 $39.99
AUD
Category: Politics and Society
Gender is a powerful force that shapes Australia's political leadership.Gender impacts the politics, government and policies of our nation. It influences the public lives of all political leaders. It affects how they interact with political institutions and cultures, with each other and how they are tre ated by the media. It can also shape who we see as strong and capable leaders.Yet, there is a lack of diversity in leadership positions across the political system and accusations of bullying and a toxic culture in our political parties are rife. So what impact does this have upon how Australia is governed and what might be done about it?From the debates on gender quotas to the 'bonk ban', from Julie Bishop's failed leadership bid to Scott Morrison's cultivated 'daggy dad' persona, from the treatment and legacy of Australia's first female prime minister to the machinations of our political parties and parliament, this book explores the subtle and overt operation of gender politics in Australia.Gender Politics is a provocative and urgent collection that re-examines the way we navigate power and leadership in Australian politics. ...Show more
$24.95
AUD
Category: Politics and Society | Series: Columbia Themes in Philosophy Ser.
Noam Chomsky is widely known and deeply admired for being the founder of modern linguistics, one of the founders of the field of cognitive science, and perhaps the most avidly read political theorist and commentator of our time. In these lectures, he presents a lifetime of philosophical reflection on al l three of these areas of research to which he has contributed for over half a century.In clear, precise, and non-technical language, Chomsky elaborates on fifty years of scientific development in the study of language, sketching how his own work has implications for the origins of language, the close relations that language bears to thought, and its eventual biological basis. He expounds and criticizes many alternative theories, such as those that emphasize the social, the communicative, and the referential aspects of language. Chomsky reviews how new discoveries about language overcome what seemed to be highly problematic assumptions in the past. He also investigates the apparent scope and limits of human cognitive capacities and what the human mind can seriously investigate, in the light of history of science and philosophical reflection and current understanding. Moving from language and mind to society and politics, he concludes with a searching exploration and philosophical defense of a position he describes as "libertarian socialism," tracing its links to anarchism and the ideas of John Dewey, and even briefly to the ideas of Marx and Mill, demonstrating its conceptual growth out of our historical past and urgent relation to matters of the present. ...Show more
$20.95
AUD
Category: Business and Economics | Series: Little Histories Ser.
A lively, inviting account of the history of economics, told through events from ancient to modern times and the ideas of great thinkers in the field What causes poverty? Are economic crises inevitable under capitalism? Is government intervention in an economy a helpful approach or a disastrous idea? T he answers to such basic economic questions matter to everyone; yet the unfamiliar jargon and math of economics can seem daunting. This clear, accessible, and even humorous book is ideal for young readers new to economics and to all readers who seek a better understanding of the full sweep of economic history and ideas. Economic historian Niall Kishtainy organizes short, chronological chapters that center on big ideas and events. He recounts the contributions of key thinkers including Adam Smith, Ricardo, Marx, Keynes, and others, while examining topics ranging from the invention of money and the rise of agrarianism to the Great Depression, entrepreneurship, environmental destruction, inequality, and behavioral economics. The result is a uniquely enjoyable volume that succeeds in illuminating the economic ideas and forces that shape our world. ...Show more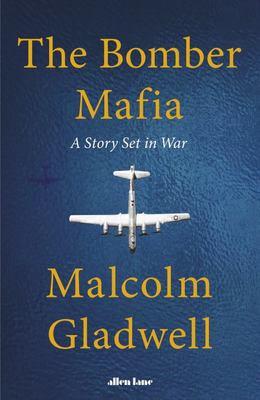 $35.00
AUD
Category: Politics and Society
A riveting tale of persistence, innovation, and the incalculable wages of war, from the international bestselling author of Talking to Strangers and host of the award-winning podcast Revisionist History Most military thinkers in the years leading up to World War II saw the airplane as an afterthought. But a small band of idealistic strategists had a different view. This "Bomber Mafia" asked- What if precision bombing could, just by taking out critical choke points - industrial or transportation hubs - cripple the enemy and make war far less lethal? In The Bomber Mafia, Gladwell delves deep into questions of how technology and best intentions collide in the heat of war.   ...Show more
$32.99
AUD
Category: Politics and Society
'Quite simply, one of the best books about geopolitics you could imagine: reading it is like having a light shone on your understanding' - Nicholas Lezard, Evening Standard, on Prisoners of Geography If you want to understand what's happening in the world, look at a map. Tim Marshall's global bestselle r Prisoners of Geography showed how every nation's choices are limited by mountains, rivers, seas and concrete. Since then, the geography hasn't changed, but the world has. In this revelatory new book, Marshall takes us into ten regions that are set to shape global politics and power. Find out why the Earth's atmosphere is the world's next battleground; why the fight for the Pacific is just beginning; and why Europe's next refugee crisis is closer than it thinks. In ten chapters covering Australia, The Sahel, Greece, Turkey, the UK, Iran, Ethiopia, Saudi Arabia, Spain and Space, delivered with Marshall's trademark wit and insight, this is a lucid and gripping exploration of the power of geography to shape humanity's past, present - and future. ...Show more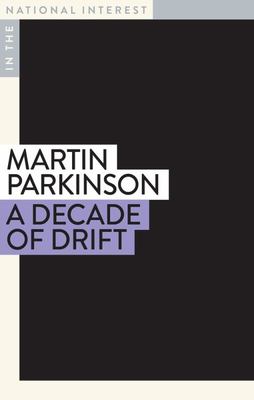 $19.95
AUD
Category: Politics and Society | Series: In the National Interest Ser.
The erosion of public trust in government has been a characteristic of liberal democracies in recent years. How much have the twists and turns in climate change policy over the past decade contributed to this in Australia? As a senior public servant during six prime ministerships, Martin Parkinson had a front-row seat from which to watch the inability of successive governments to tackle climate change. From an emissions trading scheme through to a National Energy Guarantee, this is a story of science and expertise ignored, short-termism, wasted opportunities and international disappointment. Climate change demands both a local and a global response, just as do pandemics, mass migration and ocean pollution. The increasingly urgent question is whether governments are up to the challenge or are prepared to bear the consequences of inaction or indifference. The history of climate change policy in Australia is a sorry story which should leave Australians demanding more courage and commitment from their political leaders.In the National Interest is a new series in the Monash University Publishing list that is focused on the challenges Australia confronts. The series informs, influences and inspires public discourse. Showcasing experts both from within Monash and beyond, these short, thought-provoking and accessible books will address the major issues of our times, from public policy to governance and government. ...Show more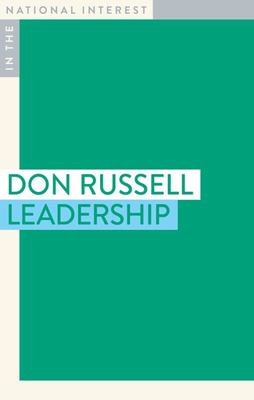 $19.95
AUD
Category: Politics and Society | Series: In the National Interest Ser.
The level of public frustration and disengagement with political leaders has never been higher. At the same time, the problems we need them to deal with, such as the COVID-19 pandemic, a crisis in aged care and accelerating climate change, are immediate and urgent. The system is designed to make our pol iticians accountable, so why are so many of them failing us, and why is there a crisis of confidence in their ability to rise to the challenges we face? Is our system so flawed that we have lost the capacity for progress? Or has our political establishment lost its way, and is it now betraying the people it is meant to serve while undermining its own legitimacy?Based on his experience working closely with a large number of ministers and their private offices, both at the federal and state level, and his time in the United States, Don Russell reflects on politicians, the political process and the role of government, and explains why our political leaders are as they are. Drawing on his experience, including his involvement in the golden age of public policy of the Hawke/Keating years, and his observations on Australia's early success responding to the pandemic, he suggests that there is a pathway that can lead to dramatically better outcomes for the country and more satisfying and longer careers for our politicians. People want their elected officials to be informed, to be capable and creative, to be able to devise solutions that work, and then to be able to explain those solutions and bring the community with them. They want their elected officials to lead.In the National Interest is a new series in the Monash University Publishing list that is focused on the challenges Australia confronts. The series informs, influences and inspires public discourse. Showcasing experts both from within Monash and beyond, these short, thought-provoking and accessible books will address the major issues of our times, from public policy to governance and government. ...Show more
$22.99
AUD
Category: Feminism
'A brilliantly clever, meticulously researched, fearless, snort-out-loud funny read that grabs you and won't let go' Catherine Gray We live in a world obsessed with drinking. We drink at work events, lunches, book clubs and weddings. Yet no one ever questions alcohol's ubiquity. In fact, the only thing ever questions is why people don't drink. It is a qualifier for belonging. As a society, we are obsessed with health and wellness, yet we uphold alcohol as some sort of magic elixir. It is anything but. When Holly Whitaker started to look for a way to recover, the support systems she found for recovery where archaic and patriarchal. Urging drinkers towards a newfound humility is great if you're a man, but if you're a woman and not in a position to renounce privileges you never had, a whole other approach is needed. She embarked on a journey that led not only to her own sobriety, but revealed the insidious role alcohol plays in our society and in the lives of women in particular. What's more, she could not ignore the ways that alcohol companies were targeting women, just as the tobacco industry had successfully done generations before. Honest, witty and trenchant, Quit Like a Woman is at once a ground-breaking look at drinking culture, a call to arms, and a celebration of learning how to claim everything life has to offer. ...Show more