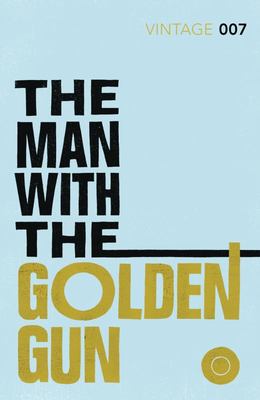 $14.99
AUD
Category: Vintage Classics | Series: James Bond 007
'Mister, there's something quite extra about the smell of death. Care to try it?' After a year missing in action, Bond is back ...brainwashed by the KGB and on a mission to assassinate M. To prove his worth to the Service, he must hunt down and eliminate his fiercest opponent yet: "Pistols" Scaramanga - "The Man With The Golden Gun". Ian Fleming's final "007" novel is a fitting tribute to a unique British hero. ...Show more
The Emigrants
by W.G. Sebald (tr from German Michael Hulse)
$22.99
AUD
Category: Vintage Classics | Reading Level: very good
At first "The Emigrants" appears simply to document the lives of four Jewish emigres in the twentieth century. But gradually, as Sebald's precise, almost dreamlike prose begins to draw their stories, the four narrations merge into one overwhelming evocation of exile and loss. Written with a bone-dry sen se of humour and a fascination with the oddness of existence "The Emigrants" is highly original in its heady mix of fact, memory and fiction and photographs. ...Show more
$19.99
AUD
Category: Vintage Classics | Series: Penguin Modern Classics Ser.
A Southern family meet to celebrate 'Big Daddy' Pollit's birthday- Gooper with his wife and children, his brother Brick - an ageing, broken football star - and his wife Maggie. But as the party unfolds the facade of a happy family gathering is fractured by sexual frustration, repressed love, and greed i n the light of their father's impending death. This Student Edition provides an extensive introduction and notes by Philip Kolin, a world authority on Williams. The introduction includes a chronology of Williams' life and times, a summary of the plot, commentary on the characters, themes, language and context, and a production history of the play. Together with questions for further study and notes on words and phrases from the text, this is the essential edition of the play for students of literature and drama. Since being made into a classic Hollywood film starring Paul Newman and Elizabeth Taylor, Cat on a Hot Tin Roof has become one of Tennessee Williams' most celebrated plays. ...Show more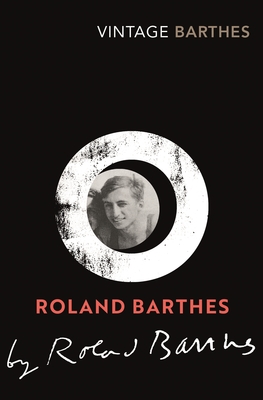 $22.99
AUD
Category: Vintage Classics
The only autobiography by the great Roland Barthes, philosopher, literary theorist and semiotician. This is the autobiography of one of the greatest minds of the twentieth century. As idiosyncratic as its author, Barthes plays both commentator and subject to reveal his tastes, habits, passions and regre ts. No event, relationship or thought is given priority over any other; no attempt to construct a narrative is made. And yet, via a series of vignettes, Barthes's life and views on a multitude of subjects emerge - from money and love to language and truth. WITH AN INTRODUCTION BY ADAM PHILLIPS ...Show more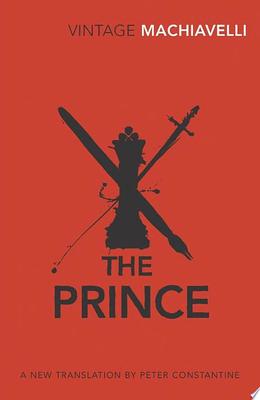 Prince
by Niccolo Machiavelli - Peter Constantine (Translator)
$14.99
AUD
Category: Vintage Classics
" It is far safer to be feared than loved Machiavelli made his name notorious for centuries with The Prince, his clever and cynical work about power relationships.The key themes of this influential, and ever timely, writer are that adaptability is the key to success and that effective leadership is some times only possible at the expense of moral standards." ...Show more
$16.99
AUD
Category: Vintage Classics | Series: Vintage Classics Ser.
The Savvas Learning Company Library Collection offers you over 1200 fiction, nonfiction, classic, adapted classic, illustrated classic, short stories, biographies, special anthologies, atlases, visual dictionaries, history trade, animal, sports titles and more!
$19.99
AUD
Category: Vintage Classics
WITH AN INTRODUCTION BY GILES FODEN London is under threat. It has become a haven for political exiles and anarchists. Frequent bomb threats and disturbances interrupt the lives of the city's inhabitants, who live in fear of the terrorists in their midst. One such terrorist is Verloc. He is the secret a gent who is given the mission to strike right at the heart of London's pride by blowing up Greenwich Observatory. But his decision to drag his innocent family into the plot leads to tragic consequences on a more personal than political level. ...Show more
$26.99
AUD
Category: Vintage Classics | Series: Penguin Modern Classics Ser.
Society Must Be Defended is taken from a series of lectures given by Foucault at the College de France in 1975-76. Using war to analyse power relations, he contended that politics is ultimately a continuation of battlefield violence, and that ingrained ideas of sovereignty and individual rights are atte mpts to refute the fact that all power relations are based on domination. Coloured with brilliant historical examples, Foucault draws from many periods in both England and France, with wonderful digressions into subjects as diverse as classical French tragedy and the gothic novel. ...Show more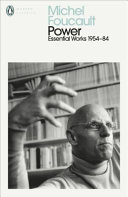 Power
by Foucault, Michel
$26.99
AUD
Category: Vintage Classics | Series: Penguin Modern Classics Ser.
This book covers the topics Foucault helped make the core agenda of Western political culture - medicine, prisons, psychiatry, government and sexuality - emphasising Foucault's practical concern with discrimination, coercion and exclusion in human society.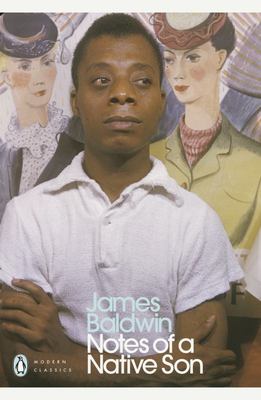 $19.99
AUD
Category: Vintage Classics | Series: Penguin Modern Classics Ser.
In an age of Black Lives Matter, James Baldwin's essays on life in Harlem, the protest novel, movies, and African Americans abroad are as powerful today as when they were first written. With documentaries like I Am Not Your Negro bringing renewed interest to Baldwin's life and work, Notes of a Native So n serves as a valuable introduction.Written during the 1940s and early 1950s, when Baldwin was only in his twenties, the essays collected in Notes of a Native Son capture a view of black life and black thought at the dawn of the civil rights movement and as the movement slowly gained strength through the words of one of the most captivating essayists and foremost intellectuals of that era. Writing as an artist, activist, and social critic, Baldwin probes the complex condition of being black in America. With a keen eye, he examines everything from the significance of the protest novel to the motives and circumstances of the many black expatriates of the time, from his home in "The Harlem Ghetto" to a sobering "Journey to Atlanta." Notes of a Native Soninaugurated Baldwin as one of the leading interpreters of the dramatic social changes erupting in the United States in the twentieth century, and many of his observations have proven almost prophetic. His criticism on topics such as the paternalism of white progressives or on his own friend Richard Wright?s work is pointed and unabashed. He was also one of the few writing on race at the time who addressed the issue with a powerful mixture of outrage at the gross physical and political violence against black citizens and measured understanding of their oppressors, which helped awaken a white audience to the injustices under their noses. Naturally, this combination of brazen criticism and unconventional empathy for white readers won Baldwin as much condemnation as praise. Notesis the book that established Baldwin?s voice as a social critic, and it remains one of his most admired works. The essays collected here create a cohesive sketch of black America and reveal an intimate portrait of Baldwin?s own search for identity as an artist, as a black man, and as an American. ...Show more
$19.99
AUD
Category: Vintage Classics | Series: Penguin Modern Classics Ser.
Now hailed as an American classic, Tropic of Cancer, Henry Miller's masterpiece, was banned as obscene in this country for twenty-seven years after its first publication in Paris in 1934. Only a historic court ruling that changed American censorship standards, ushering in a new era of freedom and frankn ess in modern literature, permitted the publication of this first volume of Miller's famed mixture of memoir and fiction, which chronicles with unapologetic gusto the bawdy adventures of a young expatriate writer, his friends, and the characters they meet in Paris in the 1930s. Tropic of Cancer is now considered, as Norman Mailer said, "one of the ten or twenty great novels of our century." ...Show more
$19.99
AUD
Category: Vintage Classics | Series: Twentieth Century Classics Ser.
At once a powerful evocation of his early life in Harlem and a disturbing examination of the consequences of racial injustice to both the individual and the body politic, James Baldwin galvanized the nation in the early days of the civil rights movement with his eloquent manifesto. The Fire Next Time st ands as one of the essential works of our literature. ...Show more