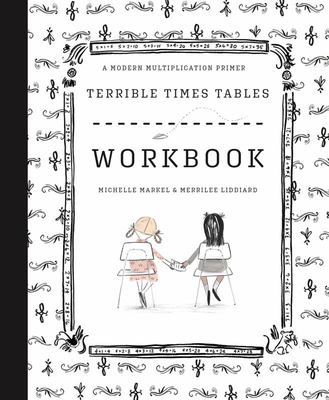 $14.99
AUD
Category: Activity Books
A modern multiplication workbook that follows the terrors of a typical school year 5 X _  is 5 A roach--and it's alive! 5 X 2 is _ Mystery meat again. 5 X _ is 15 My nose has grown a bean. This terrific multiplication workbook, adapted from the book Terrible Times Tables, is a modern primer for learnin g one's multiplication tables, from numbers 2 through 9. Featuring elementary school themes, a reluctant narrator, and a few unwitting critters, learning math has never been so fun or funny. Just follow the narrative prompts and fill in the numeric answers! ...Show more
$14.99
AUD
Category: Activity Books
From the author of the global bestseller Secret Garden (over 12 million copies sold ) Discover a whole new way to color with this small-scale, pocket-sized edition of Johanna Basford's bestseller Enchanted Forest. Sharpen your pencils for this mini inky adventure created in beautifully detailed, intrica te pen-and-ink illustration, all ready for you to bring to life with color. Printed on ivory paper with lay-flat binding allowing for a smooth and seamless colouring experience. It also features two brand-new illustrations. ...Show more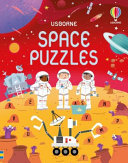 $12.99
AUD
Category: Activity Books
Bursting with space-themed logic games and puzzles, this is the ideal travel companion for school holidays or a bit of downtime in the evening.Filled with wordsearches, mazes, spot-the-differences, logic puzzles and more, with all the answers at the back of the book.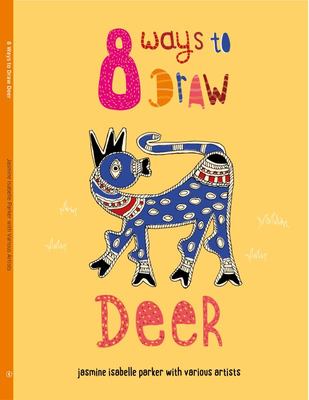 $13.99
AUD
Category: Activity Books | Series: 8 Ways to Draw Ser.
This unusual art activity book featuring the deer introduces children to a variety of Indian art traditions. Through tracing, patterning and coloring the deer, children learn to explore each of the eight distinctive styles in the book--or just have fun. Full color. Consumable.able.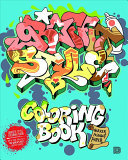 $21.95
AUD
Category: Activity Books
Young and old all over the world love the coloring books published by Dokument Press. This new title: Graffiti Style Coloring Book features improved paper and format. Use your markers and paint on both sides of the page without bleeding. The Graffiti Style Coloring Book covers a range of styles from naà ¡Â¯ve, playful lettering to razor-sharp wild styles. Cover artist is the legendary Copenhagen graffiti writer Cave. All illustrations are original artworks made by experienced graffiti kings worldwide.The Graffiti Style Coloring Book is the real thing âe" it's not copying a graffiti "style", it's real graffiti.This coloring book is an excellent way to start out in graffiti. Explore the medium, be creative, make an impact and immerse yourself in the world of graffiti. The Graffiti Style Coloring Book offers a relaxing approach to coloring at the same time as it is an informative art collection. ...Show more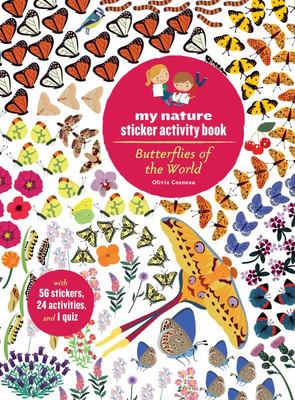 $15.99
AUD
Category: Activity Books | Series: My Nature Sticker Activity Bks.
Butterflies, with their transformation from hungry caterpillar to beautiful flying flower, are among the most fascinating animals for children. Observing butterflies and moths introduces them to a wide range of colors and patterns, to the concept of camouflage, and to a colorful habitat of flowers and o ther plants. Butterflies of the World introduces different types of butterflies and moths through a range of interactive activities and stickers. This activity book will keep children entertained for hours through fun activities, such as sticking on the missing wing of a comet moth or coloring in the wings of a Large Blue butterfly. In the process children learn how caterpillars turn into butterflies, what they eat, how they trick predators, and other interesting facts. A quiz at the end of the book tests their knowledge. ...Show more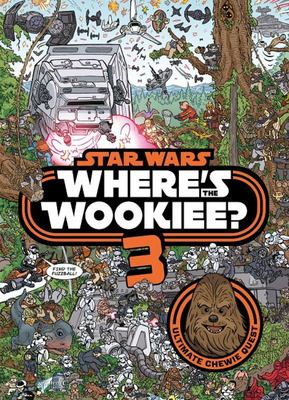 $14.99
AUD
Category: Activity Books
Chewie is back for another search and find adventure! Featuring new locations to explore and characters to find as you resume your hunt for the hairy hero! Includes 10 new scenes to enjoy, plus bonus story content and fun Wookiee facts.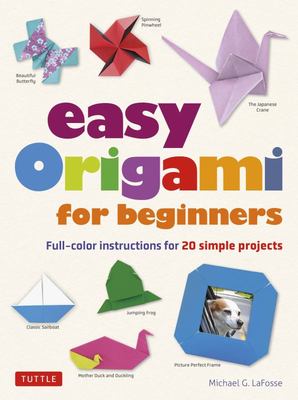 $12.99
AUD
Category: Activity Books
A complete introduction to origami paper folding for beginners at an unbeatable price   Easy Origami for Beginners is the ideal beginner's introduction to the magic of origami. This value-packed collection shows you how to fold the 20 most popular origami models that everyone loves to make. It is ful ly illustrated in color with simple and clear step-by-step instructions for each model.   Included are the following delightful projects: A Picture Frame -- a useful and inexpensive way to display your favorite family photos A Mother Duck and Duckling --an adorable duck and duckling pair that requires only one sheet of paper A Hibiscus Blossom -- one of two "modular" designs in the book that use several folded sheets to form a blossom that looks complicated (but isn't ) The Dart Glider -- a classic paper airplane that's fun to fold, but even more fun to fly An Inflatable Bunny Balloon -- the most challenging (and rewarding ) model in the book...a puff of air makes it 3D And many more The clear, colorful instructions in this book make it easy to create amazing paper models without any previous paper-folding experience. Perfect for adults or kids, and the ideal gift for someone who would like to try their hand at the traditional Japanese art of origami ...Show more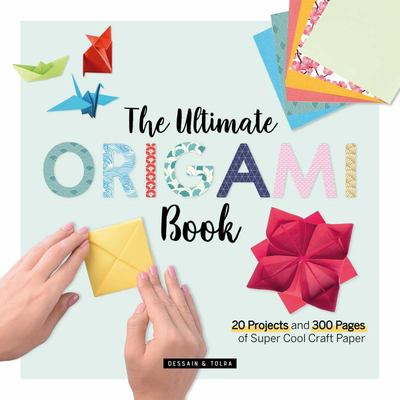 $29.99
AUD
Category: Activity Books
Everything you need to learn how to make origami is all right here From fish, flowers, and boats to butterflies, birds, and even Mount Fuji, this exciting, all-in-one origami book features 20 step-by-step projects with clear illustrations to show you how to make stunning paper creations. With every ori gami project comes a special border design that matches with beautifully patterned, high-quality craft paper in the back of the book so you know which one to use. With 184 colorful and perforated pages to easily pull out and fold, the possibilities are endless with this one-of-a-kind paper folding guide ...Show more